POWERED BY:
01:56 Sunday
March 27, 2022 INSIDER • GOAL • IN-CYPRUS • PROPERTY • CYPRUS-IS • CAREER LIKE • GOING OUT • XRYSES SYNTAGES • ACTIVE • PHILGROUP NEWS & nbsp; SOCIETY & nbsp; INSIDER & nbsp; OPINIONS & nbsp; GOING OUT & nbsp; CULTURE & nbsp; SPORTS & nbsp; AUTO & nbsp; GOOD LIFE & nbsp; USEFUL & nbsp; PRINTED EDITION & nbsp;
ARCHIKIEIDISEISPOLITIKITOPIKAPARASKINIOMEDIAELLADAKOSMOSEPISTIMIPERIVALLONTECHNOLOGIASYNENTEFXEISCHRYSES ETAIREIESKOINONIAEIDISEISKYPROS OF CHTHESANAGNOSTI HAVE LOGOEPISTOLESSYNENTEFXEISDIMOFILI IN INTERNETVIDEOSAFIEROMATAADVERTORIALINSIDEREPICHEIRISEISKYPROSBRAND VOICECAPITALFORBESBLOOMBERG OPINIONPROTAGONISTESKAFTI GRAMMICHRYSES ETAIREIESKARIERAAPOPSEISARTHRA IN "F" INTERVENTION IN "F" MESSAGE YOUR SKITSAO WORLD TWITTERGOING OUTTHINGS TO DOCINEMAMOUSIKIESTIATORIABAR/CAFETV ODIGOSTILEORASIPOLITISMOSKYPROSKOSMOSKRITIKESEKDILOSEISPROSOPAATHLITIKAPODOSFAIROMPASKETPARASKINIAELLADADIETHNIALLA SPORAPOPSEISSKITSOVIDEOSAUTONEAPAROUSIASIAPOSTOLESAGONESKALI ZOIFGEIADIATROFIEF ZINASTRACHRYSES SYNTAGESSYNTAGES SEFVIMA VIMACHRISIMAFARMAKEIAGIATROIAERODROMIALIMANIATILEFONAOPAPKAIROSSYNALLAGMALACHEIAAPPSPROSFORESENTYPI EDITION POLITIKITOPIKAPARASKINIOMEDIAELLADAKOSMOSEPISTIMIPERIVALLONTECHNOLOGIASYNENTEFXEISCHRYSES COMPANIES EIDISEISKYPROS OF CHTHESANAGNOSTI HAVE LOGOEPISTOLESSYNENTEFXEISDIMOFILI THE INTERN ETVIDEOSAFIEROMATAADVERTORIAL EPICHEIRISEISKYPROSBRAND VOICECAPITALFORBESBLOOMBERG OPINIONPROTAGONISTESKAFTI GRAMMICHRYSES ETAIREIESKARIERA ARTICLES IN "F" INTERVENTION IN "F" MESSAGE YOUR SKITSAO WORLD OF TWITTER THINGS TO DOCINEMAMOUSIKIESTIATORIABAR/CAFETV ODIGOSTILEORASI KYPROSKOSMOSKRITIKESEKDILOSEISPROSOPA PODOSFAIROMPASKETPARASKINIAELLADADIETHNIALLA SPORAPOPSEISSKITSOVIDEOS NEAPAROUSIASIAPOSTOLESAGONES YGEIADIATROFIEF ZINASTRACHRYSES SYNTAGESSYNTAGES SEFVIMA STEP FARMAKEIAGIATROIAERODROMIALIMANIATILEFONAOPAPKAIROSSYNALLAGMALACHEIAAPPSPROSFORES ENTERPRISES LTD BRAND VOICE CAPITAL FORBES BLOOMBERG OPINION PROTAGONISTS HOT LINE GOLDEN CAREER COMPANIES
EXCLUSIVE COOPERATION
TOGETHER WITH
Powered by
Next Previous Bank of Cyprus: Reliable technology in your hands HOME • INSIDER • BRAND VOICE • Bank of Cyprus: Reliable technology in your hands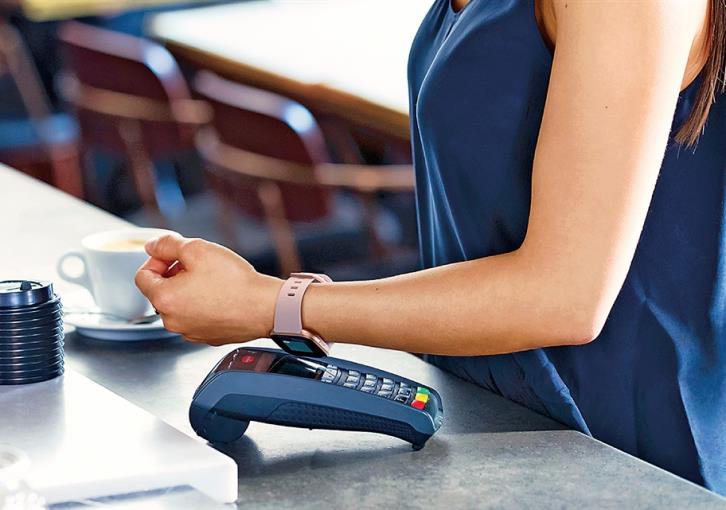 Plenty of options for fast, instant and secure transactions
Until recently, no one could have imagined how much data would change and how important digital reality would become part of everyday life.
With all the information and data that people receive on a daily basis, as well as the effects of the pandemic around the world, the demand for fast, direct and secure transactions was imperative.
Bank of Cyprus was the first to recognize this need and showed the way, breaking the traditional mold of banking. Utilizing pioneering and innovative digital technologies, it has created new applications and services to facilitate its customers and change the way it operates and structure, which gives it a competitive edge.
With the introduction and continuous upgrade of the BoC Mobile App, all the Bank's customers have the opportunity to make their daily banking transactions quickly and easily. The smart and innovative solutions offered by the application, have been designed in a unique way, so that both navigation and use are simple and safe. With a single click through the computer or mobile phone, an entire bank is in the customer's hands to serve him.
Digital onboarding
In the new digital reality, Bank of Cyprus is constantly evolving. For this purpose, it has recently integrated in its services the possibility of opening a new customer by opening a new account, the free issuance of a debit card and a subscription to 1bank without having to go to a branch. Through a simple process from the BoC Mobile App, they can become customers from the comfort of their space in just a few minutes. With the opening of a new e-Instant account, a free Mastercard Debit Card is issued at the same time, connected to the account for easy and secure transactions. Also, through the process, a free subscription is automatically opened to 1bank to manage their accounts securely from anywhere.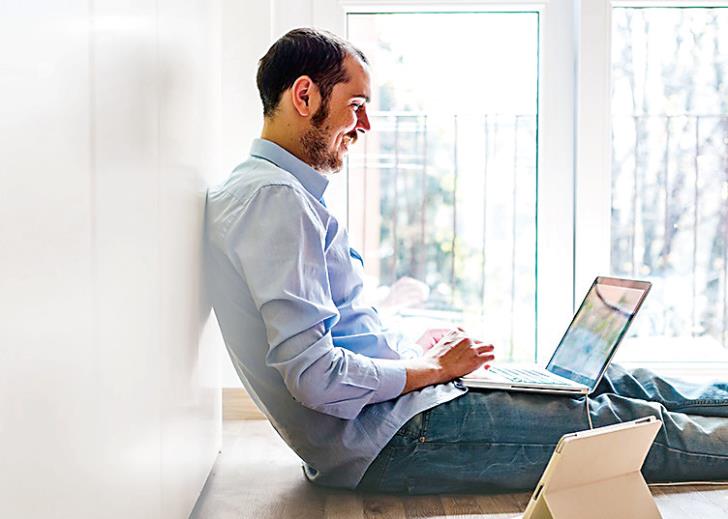 Simple and practical solutions
Through the BoC Mobile App, 1bank subscribers have the opportunity to use another smart digital solution. In case a customer has forgotten his card password, the BoC Mobile App remembers him! By simply connecting to the application and selecting the "Cards" option, the customer is given the opportunity to request activation, card replacement or to see the card PIN.
In addition, through the BoC Mobile App is the option card freeze/unfreeze, immediately and free of charge. The new feature can be used in case the card is lost, is not used often, is used exclusively for online payments or the customer chooses to freeze it for any other reason he wishes.
It is also important that now the process of updating the customer's personal data can be done through the Mobile Banking App without the need to visit a store. The BoC Mobile App also offers the groundbreaking QuickPay service, which thousands of subscribers have loved, allowing instant money transfers using the recipient's mobile phone number.
Insuretch rates b>
The insurance companies of the Bank Group, EuroLife and General Insurance of Cyprus, have implemented their own innovative and pioneering actions having entered the era of digitalization. EuroLife has made leaps and bounds in so-called self-service, personalized services by giving its customers the opportunity for solutions such as digital access to contracts and their requirements. MyEurolife Portal is the gateway for the company to communicate with customers directly and quickly, 24 hours a day.
At the same time, Cyprus General Insurance has made technological leaps in the way of serving its customers through a complete range of digital products. The Genikes App mobile application and the website www.genikesinsurance.com.cy are constantly enriched by providing direct and seamless access to the company's customers.
In addition, a few months ago, Bank of Cyprus implemented the possibility of purchasing insurance products through the BoC Mobile App for home and car insurance through an easy process where the customer can obtain his insurance contract in his email immediately. In fact, during this period and until April 29, if you obtain car insurance through the BoC Mobile App, you will benefit from a 10% discount and you will receive the insurance policy in your email easily, quickly and without hassle.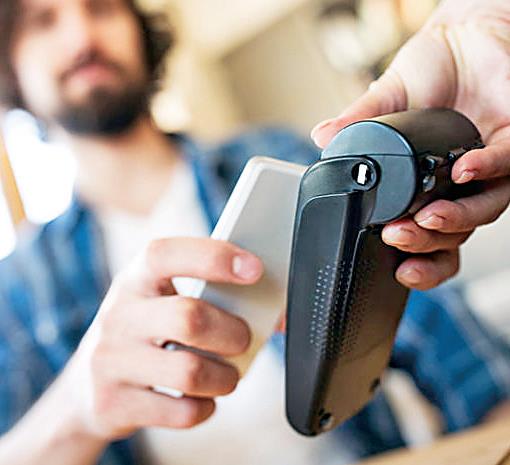 MoneyFit to be financially … fit
Bank of Cyprus will soon launch another digital innovation with a new financial instrument called MoneyFit. This tool, the first of its kind in Cyprus, is available to 1bank private subscribers through the BoC Mobile App and soon through 1bank internet banking. It is an innovative tool with suggestions for optimal management of each client's finances. Provides personalized advice and reliable smart information to customers informing them about their financial well-being, offering them products, services and creating budgets to improve their financial situation.
Bank of Cyprus has set the new digital age in financially. The digital transformation is now a fact and every day its executives intensify their efforts and constantly undertake new initiatives, to offer a wider range of products and services. The Bank's Digital Transformation Program is constantly evolving, as significant changes are implemented to establish a modern and more efficient work and customer environment.
www.bankofcyprus.com