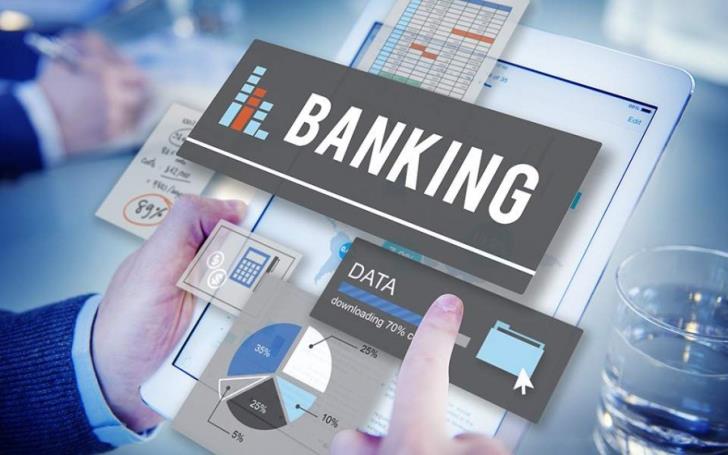 By Theanos Thiopoulou
A new trend is beginning to emerge in the European banking sector, with financial institutions pursuing a policy of increasing charges for the services they offer. This is not only the case in Cypriot banks but also in other European ones, resulting in reactions from citizens and politicians across Europe to the increased charges that customers pay to recover part of their lost bank income, as a result of low or negative interest rates. health crisis and wage costs. In each case, and abroad, each bank follows its own pricing policy and any charges that ultimately go to consumers vary.
READ ALSO: Banks have a wink until 2050
At a time when Bank of Greece and Bank of Cyprus in Cyprus are trying to recover part of their lost revenue through increased charges, the parliamentary Trade Committee decided to consider the possibility of amending the legislation to extend consumer protection against increased bank charges.
Following the implementation of the plans to consolidate their balance sheets from the "red" loans, the increase of commission income seems to be the only way for the banks. According to a banking source, banks do not have time at their disposal. On the one hand, they impose zero interest rates on deposits and on the other hand, by imposing various types of charges and commissions on the services they offer, they try to increase their income. "Since loan interest income can not support wage costs and store maintenance costs, we have to find other ways to fill the gap," he said.
The two big systemic banks are not the first to proceed with the increases of specific charges, they just followed the developments. According to the data gathered by "F", from the end of 2021, large European banks began to increase their charges. In the Spanish CaixaBank, customers who insist on visiting the store, while they could make their transactions online, will have to pay two euros for their entry. According to reports, the approximately seven million former customers of Bankia, which was acquired by CaixaBank at the beginning of 2021, for an amount of 4.3 billion, were also notified of an increase in various commissions. euro. Among other things, there is talk of commissioning a branch use, but also an increase in the charge on debit cards – from 28 euros to 36 euros – in case they are not replaced by a credit card issued by CaixaBank.
At the same time, the Spanish BBVA now charges two euros for withdrawing less than 2,000 euros at a branch, while Santander will charge some customers up to 240 euros per year only for maintaining a bank account if they do not meet certain conditions.
A similar scenario exists in banks in Germany and Italy, with an increase in commissions in order to boost their revenues. In particular, from November 10, 2021, the German DKB started charging fees for new customers in accounts over 25,000 euros, while the customers of the Dutch ING will start paying 0.99 euros per month from March for debit cards, in addition to 4.90 euros per month for accounts opened in 2020. In Italy, the Altroconsumo Consumers Association announced in September 2021 that the cost of bank accounts with home banking services increased by an average of 11% to 15% in 2021. In many In foreign banks, the charges vary depending on the overall relationship of the customer with their bank, the products he maintains and the use he makes, based on the frequency and the amount regarding the cards, the deposits, etc.
The banks are behind and the competition is running
The competitive environment is becoming more and more difficult for traditional banks, as fintech companies have also entered the market. The well-publicized e-banking of banks tends to become almost obsolete in a few years, since it can not meet the needs of users aged at least 40 years. Traditional banks have to deal with digital banks, which in recent years are growing rapidly, away from traditional banking. And all this at a time when fewer and fewer people visit the bank branches. The main representatives of the new era are Revolut, based in London, and N26, based in Berlin.
The new digital banking provides, for example, a free bank account, a free euro IBAN account, payments in more than 150 currencies, no extra fees or commissions, using the real bank exchange rate, no commission on currency changes up to 6,000 euros per month, free withdrawals cash from any ATM up to 200 euros per month. Traditional banks are moving in a different direction, because they need to increase their revenues and currently increase their charges.
E-banking is no longer the revolution that the banking world talked about a few years ago. At least not like the one brought about by the placement of ATMs in the late 80's for bank users, giving access to withdrawals from the account 24 hours a day, all days of the year. The revolution is now the sector of fintech, the banking – financial technology, where the Cypriot – and other – banks have to compete, if they want to keep young customers close.
New players and the Commander
The central banker in Cyprus has raised the issue several times, to highlight the challenges that banks will face. Konstantinos Herodotou, in his speech in December 2021, had stated that at the moment there are 14 authorized electronic money institutions and 10 authorized payment institutions, while 43 applications are pending (32 EMIs and 11PIs). Compare this with the 12 domestic and foreign authorized banks and subsidiaries that exist in our country ".
Although fintech brings obvious benefits to users, until recently we had not seen large customer departures from traditional banks to these new players. "Trust in the existing banking structure, together with the value that people give to their existing banking relationships, provide the opportunity for a period of adjustment." Generational differences matter, according to the commander. "Consumers aged 25 to 40, also known as Generation Y, have had the greatest impact on the digitization of financial services. Generation Y represents almost 50% of mobile banking users. Based on this trend, banks can expect Generation Z (ages up to 24) to focus even more on digital banking and technology-based solutions. In contrast, Generation X "baby boomers continue to value live communication and visits to physical bank branches."
What does "fintech" mean and what services are offered
Fintech (short for "financial technology") is a general term that covers any type of technological innovation used to support or provide financial services. Financial technology brings about many changes in the financial sector and contributes to the creation of a range of new business models, applications, processes and products. According to the ECB, "financial technology companies are focusing on technology-based innovation in their business. They can be particularly active in areas such as payment services, credit rating and automated investment advice, using artificial intelligence, big data or blockchain technology.
Some new banks have business models that rely heavily on financial technology. What sets them apart from traditional banks is the fact that technology plays a central role, that they often only have a digital presence, and that they apply innovative ways to reach and communicate with customers. Some of the tools they use are loan approval automation, easy-to-use applications, modern design and a strong social media presence. At the same time, many of the existing banks are also exploring how they can use financial technology. In some cases, they work with financial technology companies – or even acquire them – to transform their profile and provide innovative services and products.
Fight not to miss the train…
Recently, the President of the European Central Bank Christine Lagarde mentioned in her speech that there are now two trends in payments. The first is the acceleration of the shift to digital payments due to the pandemic and the e-commerce boom, which increased by almost 30% in terms of trading volume in the Eurozone due to the pandemic. The second trend that Lagarde pointed out is the intensity of competition and the creation of global schemes in the management of electronic payments, with the President of the ECB emphasizing that Europe must not lose the train in this global technological battle. As he explained, the more users a payment system has, the more attractive it becomes, the scale counts, leading to fewer and fewer electronic payment groups across Europe and internationally.