In 17 days, Greta Gerwig's film brought Warner Bros studios $1 billion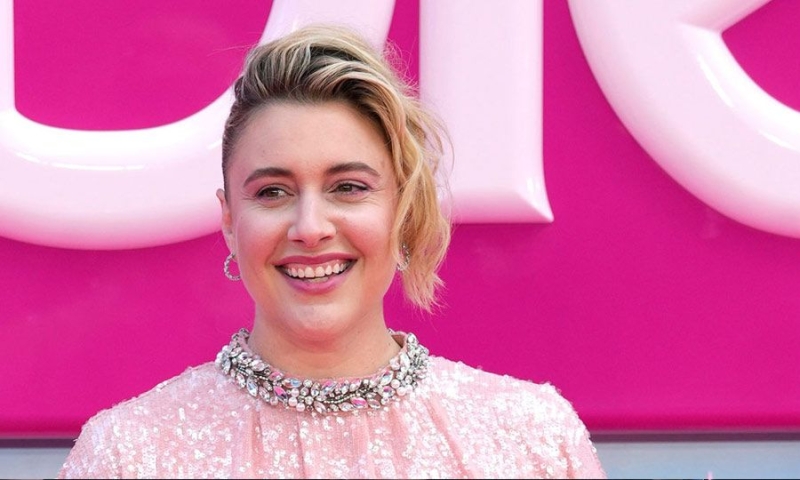 Director Greta Gerwig made History in Hollywood.
Brooks Barnes/The New York Times
In the history of Hollywood, very few people – 28 to be exact and all men – have directed billion dollar movies. Today, the number has increased to 29 thanks to "Barbie" director Greta Gerwig, who co-wrote the screenplay with her partner Noah Bauback. Within the first 17 days of its premiere, the film brought Warner Bros. studios $1 billion. Warner Bros. president of US distribution for the film, Jeff Goldstein, said "it's the only movie that's brought in that much money so quickly." The previous record was 19 days for the film "Harry Potter and the Deathly Hallows, Part 2". On top of that, "Barbie" once again debunked a persistent Hollywood myth: that movies made by women with women in the lead roles and aimed at women have limited appeal. An old axiom of the movie industry holds that women will go to a "man's" movie but not the other way around.
Dispute
The position was called into question. "Wonder Woman," directed by Patty Jenkins and starring Gal Gadot, brought in $823 million worldwide for Warner Bros. Studios in 2017, while "Captain Marvel," directed by Anna Boden and Ryan Fleck, starring Brie Larson secured $1.1 billion in global profits for Disney in 2019. The hesitations didn't stop, though. Before "Barbie" was released, Warner Bros. executives questioned whether it was the right move to pay Greta Gerwig and star Margot Robbie so much money, about $145 million, for such a rosy movie. However, their contracts do not stipulate terms for film sequels.
"Women-centric films have been largely undervalued because the studios have so few women in senior management positions," said Ana-Cristina Ramon, author of studies on Hollywood hiring published annually by the University of California. "Men in these positions often rely on past experience and stereotypes: 'Oh, this didn't work before, so let's not risk it again.'" The success of "Barbie" is due to hundreds of people, men and women. Among them is Inon Kreis, CEO of Mattel, maker of "Barbie", who allowed Greta Gerwig to satirize his No. 1 toy and Mattel itself. Also from Warner Bros. was former president Toby Emerick, who gave the go-ahead. However, it was women in particular who promoted "Barbie", leaping over the hurdles of skepticism. "If ever there was an example of why Hollywood needs more women in positions of power, this is it," Ms. Ramon said. Among them is Robbie Brenner, one of the producers of "Barbie" and head of Mattel's film arm, Mattel Films. Ms. Brenner teamed up with Margot Robbie, who in addition to starring is also a producer. The latter knew Ms. Gerwig and convinced her to write the screenplay in the first place, and then she herself decided to take over the direction as well. Finally, a very important role was also played by Courtney Valenti, former president of production at Warner Bros., who saw the potential of the film from the start, realizing that it was not just an advertisement for a game, which creates polarization, but an idea that could spread and to have a serious impact.