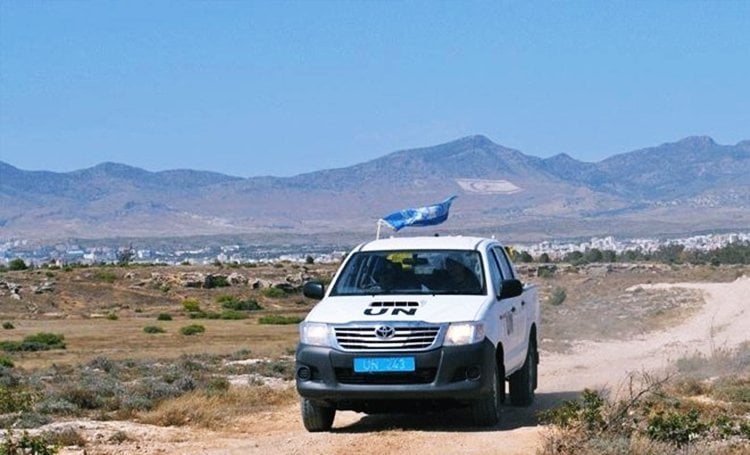 Turkish soldiers approached a farmer in the Dead Zone in Astromeritis – They were interrupted by UNFICYP members
Download the CYPRUS TIMES APP! HERE for Android and HERE for iOS
Motivation Turkish soldiers occurred on Tuesday in the area of ​​Astromeritis, in the presence of members of the peacekeeping force, when a private farmer went to Nekri Zone for tasks. There were no military violations, note the United Nations, which interrupted the Turkish soldiers.
As Astromeriti Aris Constantinou, a member of the community, told KYPE, a retired farmer who, with the help of his father-in-law, was trying to repair an agricultural machine in an area that he has been cultivating for years inside the Dead Zone, he saw Turks moving towards him. soldiers.
Thanks to the intervention of a vehicle of the peacekeeping mission of the United Nations patrolling the area, the march of the Turkish soldiers was interrupted and A/c farmer managed to finish repairing the machine.
New provocations by Turks in Denia… "They brought 3 trucks with armored soldiers and harassed a farmer"
Complaints of the Community Leader of Denia about a Turkish outpost manned by the army. The Ministry of Foreign Affairs is planning actions (pics)
As Mr. Constantinou mentioned, the incident in question causes concern as no similar activity by the Turkish forces in the region had been recorded until now , while he noted that UN force outposts have long been removed from the area.