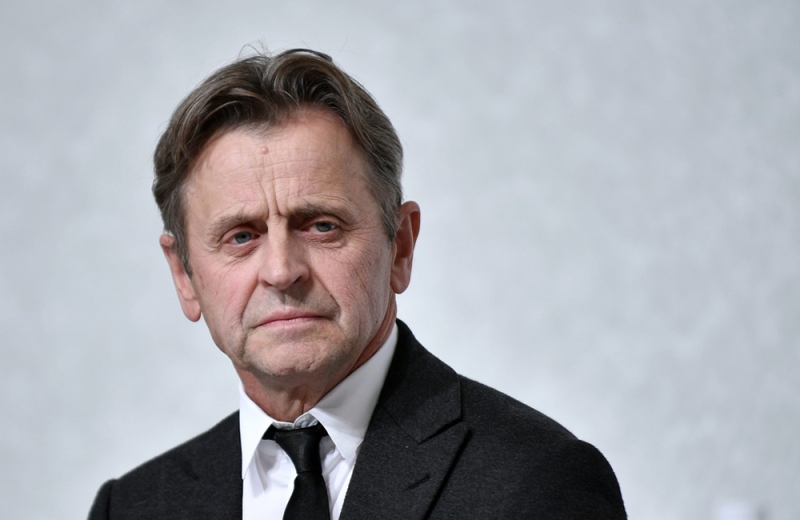 "Your Russian world is a world of fear," Mikhail Baryshnikov wrote in an open letter to Vladimir Putin.The famous Russian dancer and choreographer Mikhail Baryshnikov, who was born in the USSR and left the Iron Curtain in 1974, wrote an open letter to Russian President Vladimir Putin on the occasion of the blockade of the Russian website "Rossagaya". Baryshnikov, one of the site's co-founders, accuses the Russian president of living in a world of fear, which "if he does not wake up, he will die of his own fears."
The Nastayashaya Rossia website was created after the Russian invasion of Ukraine on February 24. The site is assisting Ukrainian refugees as well as those forced to flee Russia and has raised 1.2 million euros for Ukrainian refugees. In addition to Barinshikov, the site is co-founded by well-known author Boris Akunin and economist Sergei Guriyev, who live abroad, according to Meduza. The site is supported by literary and artistic figures such as writer Ludmila Ulitskaya, musician Andrei Makarevich and journalist Leonid Parfionov.
Baryshnikov's letter to Putin
< p> 'Mr President,
Your courtiers, out of fear, ordered them to block our site, Nastayashaya Rossia. We understand their fear. It fills us with confidence that we are right.
As before, when in my childhood your slender predecessors tried to assign me, the son of a Russian officer in Latvia, the role of conqueror, they did not succeed. I learned the Latvian language and from the age of 26, having forever rejected the roles assigned to me by your teachers, I have been living as a man of the free world for almost half a century! And they still call me Russian. My friend Boris Akunin is also called a Russian writer and Sergei Guriyev is a Russian economist. People like us have honored the Russian world more than all the inaccurate high-precision weapons you have.
Your Russian world, the world of fear, the world that burns its textbooks Ukrainian language, has no future as long as we have been vaccinated by children against this plague. Our world has a future, despite all your exclusions. We know how to preserve the values ​​of our Russian world. But your world, if it does not wake up, will die of its own fears. "
You know what you were afraid of. And you are right. You know exactly which gun is hitting!
Mikhail Baryshnikov »
Nastayashaya Rossia was blocked on May 24 by a decision of the Attorney General.