Mining Plans and the Response of Canadian Environmental Organizations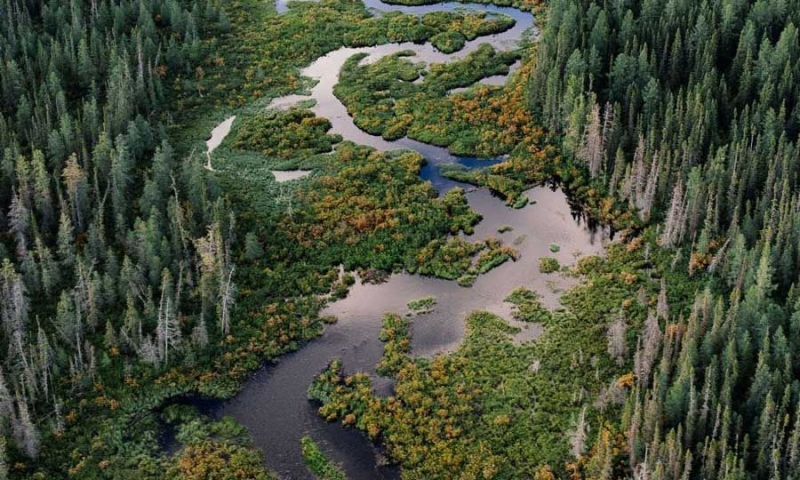 Aboriginal communities and Canadian environmental groups warn that the destruction of pristine land, especially the peatland network, will boost global carbon emissions.
A remote region in Canada known as the Ring of Fire holds the key to the global transition to electric vehicles. A large, swampy stretch of spruce forests and winding rivers in northern Ontario, far from busy roads, is considered one of the world's most important untapped sources of nickel, copper and cobalt, metals essential to making the batteries that power electric vehicles. The precious goods, however, with an estimated value of $67 billion, are buried beneath a vast ecosystem of swamps known to locals as "the breathing lands" and containing more carbon per square kilometer than even the Amazon rainforest.< /p>
Digging them could release more greenhouse gases than all of Canada emits in a year, turning one of the world's largest carbon pools into a major source of emissions, environmental activists warn. The issue has sparked heated debate between mining companies, climate advocates and locals, as demand for cleaner energy and electric vehicles grows globally.
"If I have to get on a bulldozer myself, we will to build roads to the Ring of Fire," says Doug Ford, leader of the province of Ontario, which recently signed deals with automakers Volkswagen and Stellantis to establish battery manufacturing plants in the province.
Opponents warn that disrupting the region will have far-reaching consequences. "We threaten to destroy forests and peatlands that absorb carbon from the atmosphere, with catastrophic consequences," says Kate Kempton, a lawyer who represents indigenous groups that have sued the Ontario government to stop the mining projects.
< p>Canada is a signatory to the United Nations declaration, which requires the country to consult and obtain "prior consent" from indigenous peoples for decisions and projects that affect their communities.
The Ring of Fire was formed nearly three billion years ago when shifting tectonic plates caused cracks in the continent and mineral-rich magma poured out of the Earth's core. Later, a receding ice sheet created a wet, swampy ground covering tens of billions of dollars worth of minerals.
In 2007, researchers discovered rich deposits of nickel, copper and chromite, a mineral used to make stainless steel found mainly in South Africa and named the area after the famous Johnny Cash song because the mineral deposits appeared as a red crescent in magnetic images.
The discovery caused a "fever" among North American mining companies such as Noront Resources and Cleveland-Cliffs, but the projects did not proceed, due to high costs and because the area was inaccessible by road. Frustrated by the slow pace, particularly at its largest nickel deposit, called Eagle's Nest, Australian billionaire Andrew Forrest of Wyloo Metals beat the world's biggest miner by market value, BHP Group, to a bidding war and bought Noront for $500m .dollars. Eagle's Nest is "the most valuable undeveloped nickel deposit in the world. We won't get off fossil fuels, which will destroy the planet, if we don't have abundant nickel reserves," he says.
Last year, global nickel use reached 3.16 million metric tons, according to Benchmark Mineral Intelligence, while by 2035, the amount of nickel needed to keep up with global demand will almost double to 6.20 million tonnes. Projects like the Ring of Fire represent a new era in the mining industry now getting a "green light" as an integral part of electrification, analysts say.
Aboriginal communities and Canadian environmental groups, however, warn that the destruction of the virgin area, especially the peatland network, will boost the global carbon emissions that electric vehicles are trying to curb. Destruction of the area could release 1.6 billion tonnes of carbon dioxide into the atmosphere, more than double the 730 million tonnes Canada released in total in 2019, says Lorna Harris, director at the Canadian Wildlife Conservation Society.< /p>