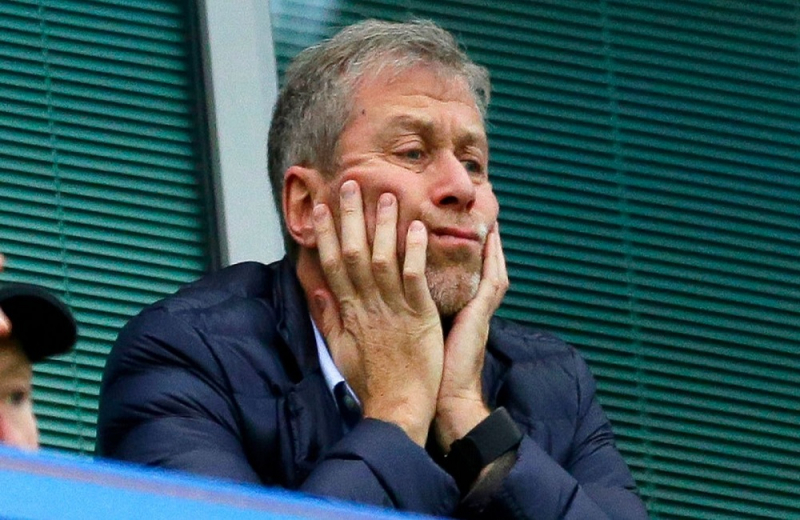 An investigation by the BBC's Panorama show on Monday night claimed that Roman Abramovich's vast fortune had begun to accumulate in an opaque manner.
The document, a product of a failed prosecutorial investigation, states that the Russian government lost $ 2.7 billion in the transaction.
Roman Abramovich sold the same company back to the Russian state ten years later for $ 13 billion.
According to the BBC, in a trial in London in 2012 against him in 1995 by his colleague Boris Berezovsky, Roman Abramovich actually admitted that he had given Berezovsky $ 10 million to bribe a Kremlin official to acquire the S .
The legal document adds that the competent financial crimes service wanted to file a charge of fraud against Mr. Abramovich. The case did not proceed, however, as then-prosecutor Yuri Skuratov told the BBC camera camera that Abramovich was a bodyguard for then-President Yeltsin. According to the show, more than half of the money for the purchase of Sibneft, Abramovich actually got from the Russian government itself through a pre-arranged bank loan.
Skuratov was fired in 1999, when released a sex tape with the same protagonist. According to the show, it was an operation set up to deconstruct his investigation.
The BBC stressed that Abramovich remained in the Kremlin's inner circle when Vladimir Putin took over the reins in 2000.
Two years later he joined a joint venture bought by another oil company, Slavneft. There was interest in the company from a Chinese group, but a member of the Chinese delegation was abducted when he arrived in Moscow for the auction. Russia's Vladimir Milov told Panorama that senior political officials had decided from the outset that Slavneft would end up with Roman Abramovich.
The lawyers of the Russian oligarch, who is now subject to severe sanctions by the baby government, reject any suspicion of illegal actions that led to the acquisition of property by their client.
The show also reported on the Spanish organized beat Abramovich has been described as a "manager of Putin's private financial interests" since 2010. Mr Milov has commented that "He would not give anything to anyone if he had no direct financial interest." The Spanish petition, however, was cited in a debate in the House of Commons on sanctions against oligarchs following the Russian invasion of Russia. former Conservative Minister David Davis.
KYPE