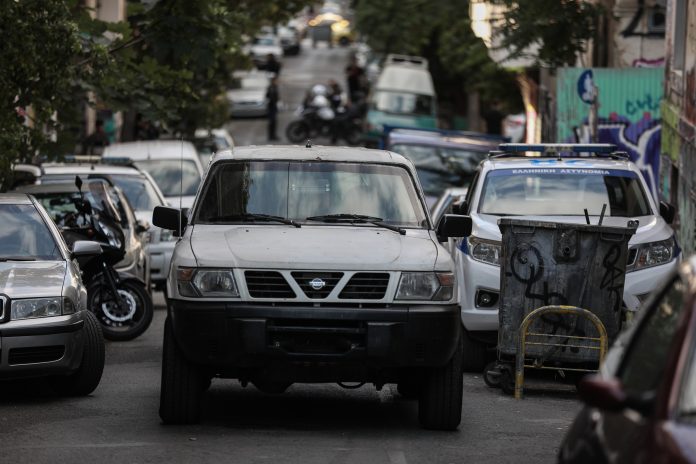 ÅÐÉ ÅÉÑ ÅÉÑÇÓÇ ÔÇÓ ÁÓ.ÁÓ. RO ÔÇÍ ÅÊÊÅÍÙÓÇ ÊÔ ÊÔÇÑÉÙÍ ÑÉÙÍÇÍ ÅÉÁ ÄÅÑÂÅÍÉÙÍ ÓÔÁ ÅÎÁÑ ÅÉÁ ÅÉÁ (EUROKINISSI / ÓÔÅËÉÏÓ ÌÉÓÉÍÁÓ)
Beating Volos: With punches and kicks to the head, face and legs
A 60-year-old man beat his estranged wife in Nea Ionia in Volos and was arrested after a complaint. According to the information from magnesianews, one hour after midnight on Tuesday, the 60-year-old is accused of going to the house of his estranged husband, hitting her with punches and kicks to the head, face and legs, causing bruises and bruises.
The charges against the 60-year-old
The woman was taken to the hospital for first aid, while she made a complaint to the Police, as a result of which the 60-year-old police officers of AT were arrested. Volos. The man is accused of domestic bodily harm, insult and disturbing the peace. It is also noted that the 60-year-old was taken to the self-propelled Three-Member Misdemeanor Court of Volos, but the trial was postponed due to the absence of the prosecution witness, ie his estranged wife. And the trial is set for July 29, 2021.
source: ALPHAFREEPRESS