POWERED BY:
22:56 Sunday
March 13, 2022 INSIDER • GOAL • IN-CYPRUS • PROPERTY • CYPRUS-IS • CAREER LIKE • GOING OUT • XRYSES SYNTAGES • ACTIVE • PHILGROUP NEWS & nbsp; SOCIETY & nbsp; INSIDER & nbsp; OPINIONS & nbsp; GOING OUT & nbsp; CULTURE & nbsp; SPORTS & nbsp; AUTO & nbsp; GOOD LIFE & nbsp; USEFUL & nbsp; PRINTED EDITION & nbsp;
< i class = "line2">
ARCHIKIEIDISEISPOLITIKITOPIKAPARASKINIOMEDIAELLADAKOSMOSEPISTIMIPERIVALLONTECHNOLOGIASYNENTEFXEISCHRYSES ETAIREIESKOINONIAEIDISEISKYPROS OF CHTHESANAGNOSTI HAVE LOGOEPISTOLESSYNENTEFXEISDIMOFILI IN INTERNETVIDEOSAFIEROMATAADVERTORIALINSIDEREPICHEIRISEISKYPROSBRAND VOICECAPITALFORBESBLOOMBERG OPINIONPROTAGONISTESKAFTI GRAMMICHRYSES ETAIREIESKARIERAAPOPSEISARTHRA IN "F" INTERVENTION IN "F" MESSAGE YOUR SKITSAO WORLD TWITTERGOING OUTTHINGS TO DOCINEMAMOUSIKIESTIATORIABAR/CAFETV ODIGOSTILEORASIPOLITISMOSKYPROSKOSMOSKRITIKESEKDILOSEISPROSOPAATHLITIKAPODOSFAIROMPASKETPARASKINIAELLADADIETHNIALLA SPORAPOPSEISSKITSOVIDEOSAUTONEAPAROUSIASIAPOSTOLESAGONESKALI ZOIFGEIADIATROFIEF ZINASTRACHRYSES SYNTAGESSYNTAGES SEFVIMA VIMACHRISIMAFARMAKEIAGIATROIAERODROMIALIMANIATILEFONAOPAPKAIROSSYNALLAGMALACHEIAAPPSPROSFORESENTYPI EDITION POLITIKITOPIKAPARASKINIOMEDIAELLADAKOSMOSEPISTIMIPERIVALLONTECHNOLOGIASYNENTEFXEISCHRYSES COMPANIES EIDISEISKYPROS OF CHTHESANAGNOSTI HAVE LOGOEPISTOLESSYNENTEFXEISDIMOFILI THE INTERN ETVIDEOSAFIEROMATAADVERTORIAL EPICHEIRISEISKYPROSBRAND VOICECAPITALFORBESBLOOMBERG OPINIONPROTAGONISTESKAFTI GRAMMICHRYSES ETAIREIESKARIERA ARTICLES IN "F" INTERVENTION IN "F" MESSAGE YOUR SKITSAO WORLD OF TWITTER THINGS TO DOCINEMAMOUSIKIESTIATORIABAR/CAFETV ODIGOSTILEORASI KYPROSKOSMOSKRITIKESEKDILOSEISPROSOPA PODOSFAIROMPASKETPARASKINIAELLADADIETHNIALLA SPORAPOPSEISSKITSOVIDEOS NEAPAROUSIASIAPOSTOLESAGONES YGEIADIATROFIEF ZINASTRACHRYSES SYNTAGESSYNTAGES SEFVIMA STEP FARMAKEIAGIATROIAERODROMIALIMANIATILEFONAOPAPKAIROSSYNALLAGMALACHEIAAPPSPROSFORES ENTERPRISES LTD BRAND VOICE CAPITAL FORBES BLOOMBERG OPINION PROTAGONISTS HOT LINE GOLDEN CAREER COMPANIES
EXCLUSIVE COOPERATION
TOGETHER WITH
Powered by
Next Why in McDonald's ™ Cyprus restaurants, every success story starts from the first day of recruitment? HOME • INSIDER • BRAND VOICE • Why in the restaurants of McDonald ™ Cyprus, every success story …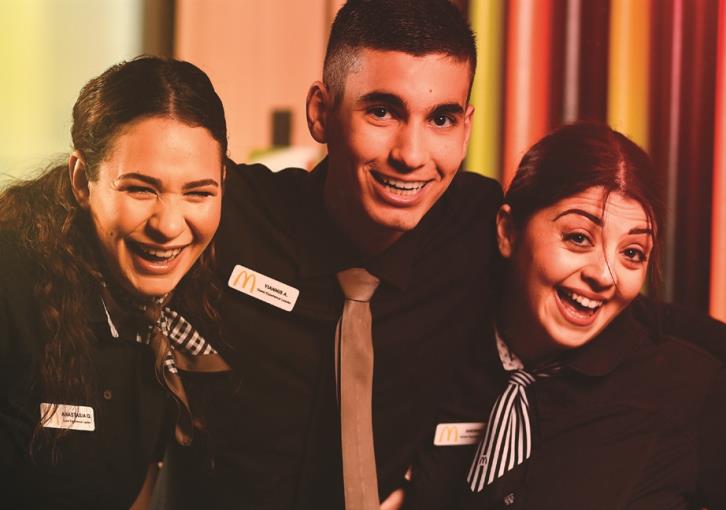 Interview with the HR Manager of McDonald's Cyprus restaurants, Vassilis Giannakis
How do the flexible hours, the equal development and training opportunities offered by McDonald's, create a successful combination of work and study? & nbsp; HR Manager of Restaurants McDonald ' s Cyprus, Mr. Vassilis Giannaki , answers questions that interest anyone looking for a job in a friendly environment… that inspires, recognizes, rewards and helps him develop daily on a professional level!
You are the first Company in the catering sector of Cyprus which has received the certification "Great Place to Work® Cyprus". What emotions/thoughts overwhelm you?
For the big McDonald's family, the "Great Place to Work® Cyprus" certification is a very honorable distinction! It fills us all with a sense of pride, as it certifies that its practices, the work environment it offers and its corporate culture are maintained at high levels. Of course, the ultimate goals of the Company are to continue at the same pace to keep pace with innovation and development.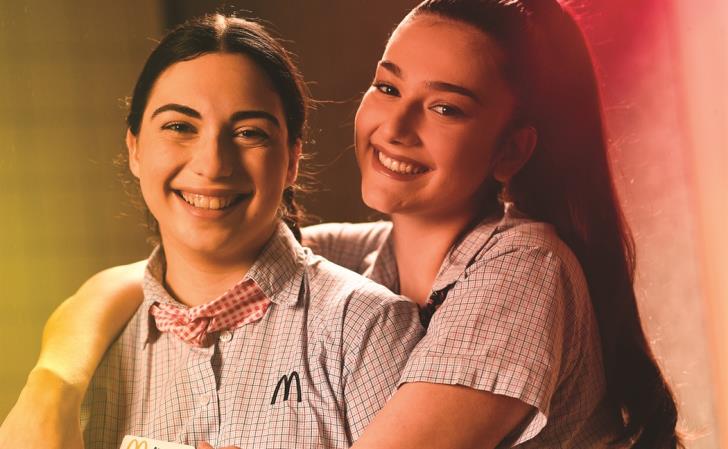 Why at McDonald ' s each success story starts from the first day of recruitment?
Because we believe in our people! From the first day they become members of this large family, McDonald's offers them equal development opportunities and many benefits. It is also important that the training program starts from the first day of hiring each employee and is enriched based on his own flexibility and availability. & nbsp; Referring to success stories, there are many. For example, for the third year in a row, a McDonald's "Restaurant Store Manager" stood out among thousands of "Restaurant Store Managers" & nbsp; worldwide. Win the "Ray Kroc" award!
How important is flexibility at McDonald ' s ; How can one combine study and work?
Flexibility is an important asset at McDonald's! It always offers flexible working hours to its staff. Proof is the fact that much of its human resources are made up of students. Study and work become a successful combination, since the Company gives them the opportunity to adapt their work program, according to their study program. Let us not forget, however, that they also have the opportunity to obtain degrees and postgraduates with international recognition through the "McDonald's Education Program". This is a strategic partnership of McDonald's with UCLan Cyprus University and the Cyprus Institute of Marketing!
"Digital Technology"! How easy or difficult is the training and familiarization of the staff, based on its continuous upgrades?
For McDonald's, digital technology is just one part of everyday life that enriches the work environment of its people. Observing, of course, their progress through continuous training, I find that the "adjustment" of their skills – according to each new upgrade – has gradually evolved into a smooth process. There is receptivity and a positive attitude and response on their part, since these are high-level processes that develop them professionally.
How do you comment on the time-honored human-centered character of the Company?
< p>Initially, McDonald's believed in and supported the family institution, something that the Andreou family does! The anthropocentric character of the Company, therefore, is due to the fact that it is a family business, with owners who are distinguished for their humanity, simplicity and kindness of soul.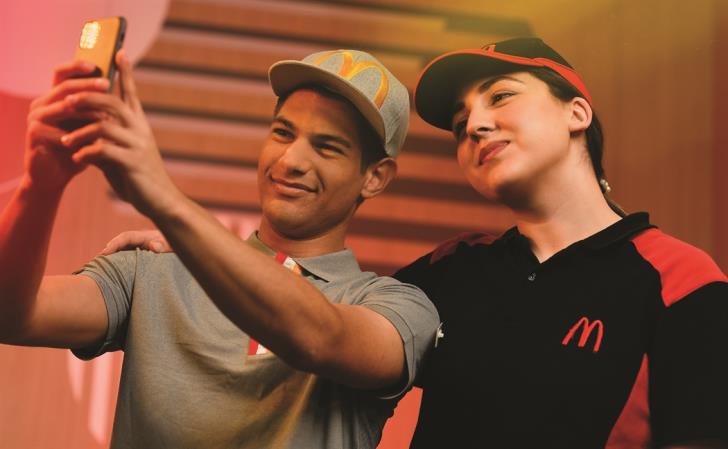 " Employee Appreciation < b> Day "! For the second year in a row you celebrated this special day. What does it mean for McDonald's?It means a lot! Recognizes the effort, talent and dedication of each person to the vision and values ​​of the Company. Honors, appreciates and rewards his skills, but also the fact that he participates perfectly within a team.
Specifically, "Employee Appreciation Day" is part of our actions that recognize and reward human resources. A typical example was Hovig's appearance at McDonald's restaurants. With a guitar in hand and observing all health and safety measures, he pleasantly surprised the staff members at work. In collaboration with McDonald's he wrote the song "Here for you" and dedicated it to them!
With a suggestion… Why choose someone to work in restaurants today McDonald ' s ;
Because McDonald's believes in people, teamwork, equal opportunities and development!
What goals have you set for its staff? McDonald ' s ;
McDonald's goals for its staff are always timeless and concern its continuous evolution, evolution and development. In addition, it focuses on maintaining a consistently healthy, flexible and friendly work environment that inspires everyone to evolve on a personal and professional level.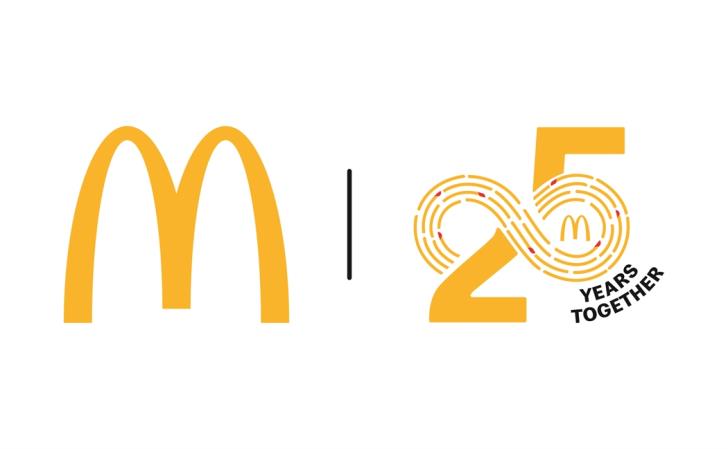 & nbsp; CONTACT DETAILS
McDonald's Cyprus Headquarters
Address: 30 Athens Avenue -32, 6023, Larnaca
Telephone: 24818131
E-mail: hr@mcdonalds.com.cy
Website: www.mcdonalds.com.cy
Social Media: McDonald's Cyprus
(Facebook/Instagram)