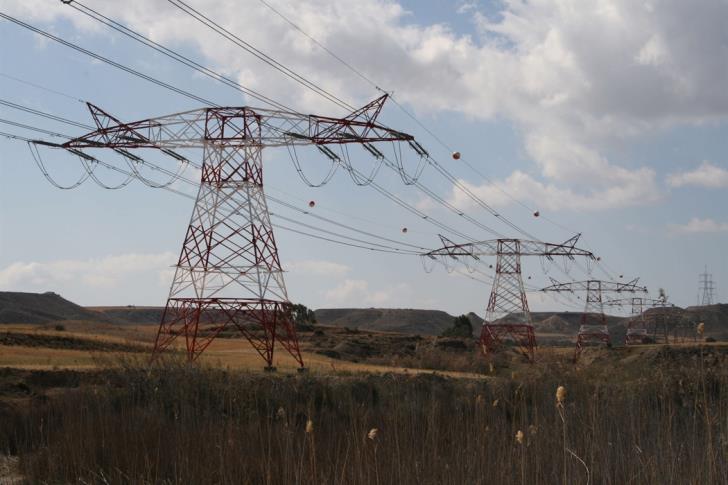 Insider / ΚΥΠΕ
The upgrade of the distribution network of the Cyprus Electricity Authority (EAC) in the province of Larnaca, which is estimated to last until mid-June, begins on Friday, February 4th.
A written announcement of the EAC states that "in the context of upgrading and strengthening the Medium Voltage Network, as well as connecting new photovoltaic parks, construction works will be carried out in Larnaca Province for the installation of new cables from the substation" Larnaca International Airport "132.
It is added that "the project will be carried out in cooperation with a Contractor of the EAC and will include excavations and other related works for the installation of Distribution cables, with a total length of approximately 6.5 km. The works will be carried out along the old road of the Community of Dromolaxia – Airport – Timios Prodromos, on 25th of March, Thebes, Thermopylae, Athens streets in Tersefanou and on the road Dromolaxia-Kiti ".
It is noted that "the project will be carried out in parts, depending on the program that will be formed in collaboration with the Department of Public Works, the Competent Local Authorities and the Police."
According to the announcement, "the works will start on Friday, February 4, 2022 and are expected to be completed within the next June. The program of execution of the works, in sub-sections will be announced, with a written notification to the premises that will be affected or will be informed in person (where possible), of those who are directly affected ".
From these necessary excavations, the announcement of the EAC continues "the smooth access to the premises as well as the traffic traffic will inevitably be affected. For this reason, the EAC in cooperation with all involved services and local authorities will make every effort to minimize the inconvenience and better regulate traffic.
The main concern of the Electricity Authority "is the completion of the project safely as soon as possible and with the least impact on the public".
The EAC expresses apologies "for the inevitable inconvenience that will be caused and calls on the public to demonstrate the necessary understanding and compliance with the temporary road signs and the instructions of the Police".