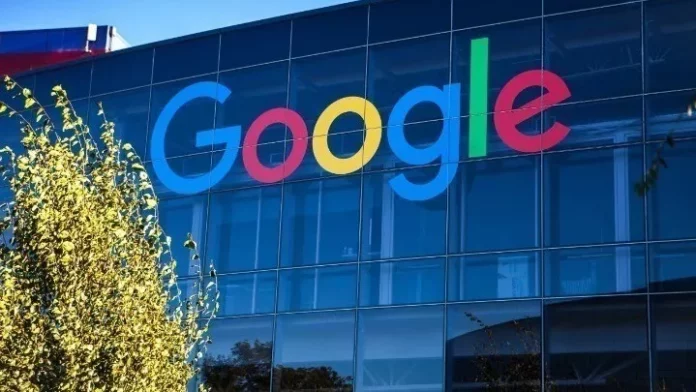 Split-up and sale of parts of US giant's adtech arm proposed as 'punishment' – What Google responds
The charge of violating competition rules in the so-called advertising technology (adtech) industry was brought against Google by the Competition Commission of the European Commission, which it is likely to ask for the sale of some parts of the American giant in return.
Specifically, after a months-long investigation, the Commission came to the preliminary conclusion that Google is a dominant force in the European market for advertising services and in the market for advertising tools, with the result that since 2014 it has been systematically abusing this dominant position.
"Google collects user data, sells advertising space, acts as an intermediary in online advertising. Therefore, it appears at every level of the so-called adtech chain" it states, among other things, in the relevant decision.
"We are concerned that Google may be using its dominant position to benefit its own services, not only to the detriment of competitors of but also the advertisers, increasing the cost of advertising" is added.
Alphabet, the parent of Google, will have the opportunity to read the indictment in detail and respond either in writing or through the hearing to the positions of the European Commission. In one of her first announcements, however, she emphasizes the following:
"The technology tools we use in advertising enable websites and apps to monetize their content and make it easier for businesses of all sizes to effectively reach new customers. Google remains committed to creating value for its partners in publishing and advertising – this highly competitive industry. The Commission's investigation, which is not new, focuses on a limited scope of our advertising activities. We disagree with the position of the European Commission and will respond accordingly"
The Commission proposes as a "punishment" for the violation of competition rules the break-up and sale of parts of the adtech sector of the American giant.
< p>It should be noted that, at the moment, Google's advertising department is by far the most successful and profitable, representing 80% of the Group's annual revenue. In 2022 alone, for example, advertising revenues reached 225 billion dollars.
The new charge against the American company is considered the most important of the Commission for the last 5 years and reflects the escalation of the long-term fight against of the American monopolies.
Beyond Brussels, Google's advertising practices have also been the focus of the British competition authorities, which have launched a corresponding investigation.
source: newmoney.gr< /p>