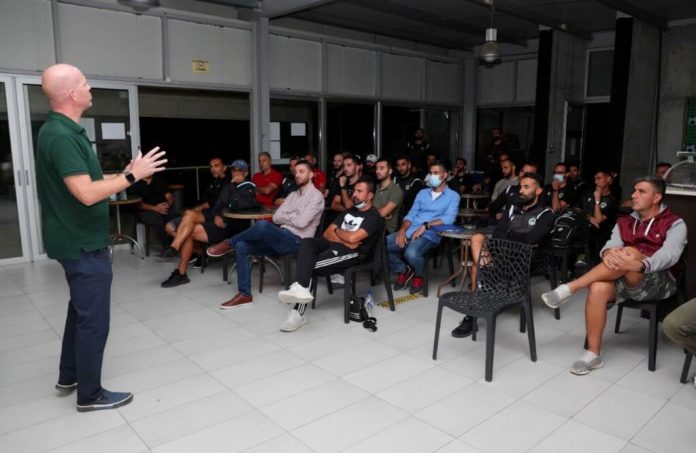 A training meeting between the staff of our Academy and our coach, Henning Berg, took place last Thursday.
At the meeting the coaches and other executives of our Academy had the opportunity to talk to Mr. Berg and exchange views on football in the developmental ages.
The General Director of the Academy, Andreas Miliotis, stated on the official website:
"As part of the continuous effort to develop our Academy and the goal of investing in the Cypriot footballer, a meeting was held between the coach of the first team, Henning Berg, and the technical staff and staff of our Academy. The main aim of the meeting was to further develop the knowledge of the staff of the infrastructure departments. "Mr. Berg gladly accepted our invitation and proved that he is always willing to share his knowledge and exchange views with the staff of the Academy, but also to guide us towards our goal for the continuous progress of our young footballers".