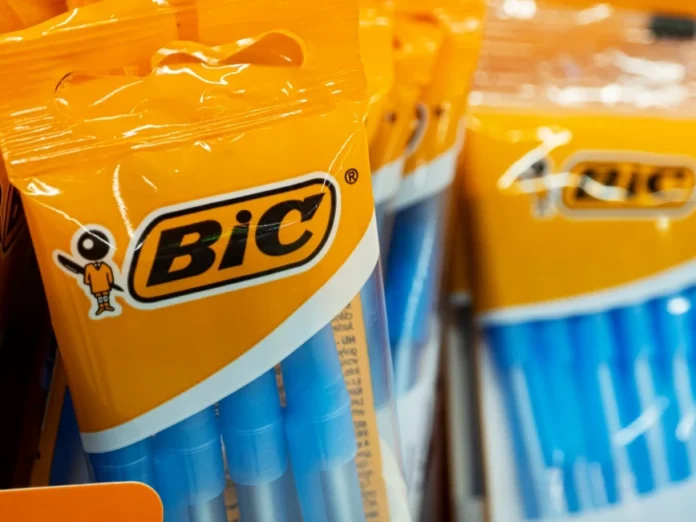 "Greed costs and cannot be tolerated. Those who profit at the expense of consumers will pay dearly," said Kostas Skrekas
A fine of 230,150 euros is imposed, by decision ofMinister of Development of Greece Kostas Skrekas to the company "BIC VIOLEX M.A.E.", because it distributed school supplies in violation of the ceiling on the gross profit margin.
Specifically , as announced by the Ministry of Development, in audits carried out by auditors of the Interagency Market Control Unit (DIMEA) found that "BIC VIOLEX M.A.E." distributed 73 product codes (pen, pencils, markers, erasers and erasers) with a higher gross margin than allowed.
Therefore, a fine of 230,150 euros is imposed on the company, i.e., twice the benefit it obtained from the sale of these products, in violation of the legislation on the gross profit margin.
In his statement, Minister of Development, Kostas Skrekas pointed out: "When we extended the provision by which we "lock" the gross profit margin at the levels of 2021 to more products, including school supplies, we are committed to conducting rigorous audits throughout the supply chain. We made it clear then that no company, no matter how large, is going to escape our audits and of course penalties if found to be breaking the law.
The control mechanisms of the Ministry of Development responded adequately to their mission and now the total amount of fines imposed in 2023 approaches 5.5 million euros, more than 15,000 checks have been carried out, while currently over 5,000 products are checked.
I want to emphasize once again that those who break the law,especially in this difficult time, and profit at the expense of consumers they will pay dearly, as the fines far exceed the unfair profit intended.
The Ministry of Development with all the control mechanisms at its disposal and utilizing technology will continue with undiminished intensity the controls and the enforcement of the law, so that it becomes clear and awareness is made thatgreed costs and cannot be tolerated. Compliance with legality and the rules of healthy competition is not a favor but a non-negotiable obligation".
source: newsbeast.gr