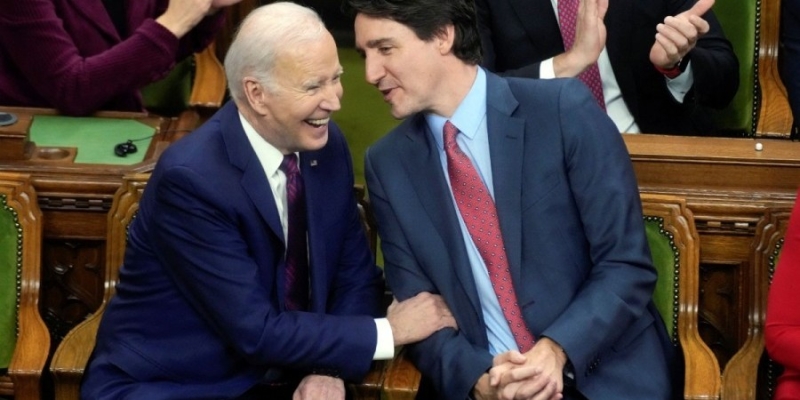 US President Joe Biden announced today in Ottawa that Canada and the United States will "work together to discourage illegal crossings" on their common border, an issue that is hotly debated today by Canadian politicians.
In front of the Canadian Parliament, Biden "greeted" also Canada's commitment to regularly accept 15,000 immigrants from across the Americas.
Canada will accept 15,000 humanitarian immigrants from the Western Hemisphere in one year as an alternative to irregular immigration .
Earlier today, a Canadian government source with knowledge of the talks told Reuters the two countries had reached an agreement that may allow the closure of an unofficial border crossing between New York State and the province of Quebec, but the final details remained to be worked out.
Addressing the Parliament of Canada, Biden also said that the US and Canada are peaceful countries and both are united in supporting NATO to act against "any threat".
>
At the same time, the US and Canada pledged to work together in addition to immigration and several other issues, such as defense and security, as the two countries announced after a meeting between President Biden and Prime Minister Trudeau.
p>
Canada and the US recognize "the serious long-term challenge to the international order posed by the People's Republic of China, including disruptive actions such as economic coercion, non-market policies and practices and human rights violations", the two countries said in a joint statement.
Source: APE-MPE