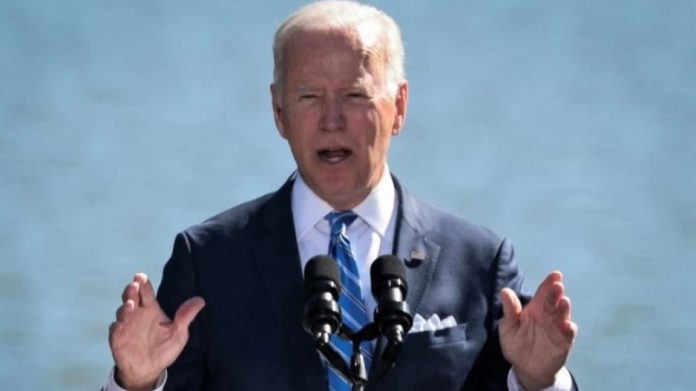 The Taiwan issue is one of the many "thorns" in Washington relations
US President Joe Biden has said the United States is ready to defend Taiwan militarily in the event of an attack by China, which sees the island as a breakaway province destined to reunite with the mainland.
"Yes, we are committed to that," Joe Biden said during a poll in Baltimore, which was broadcast live on CNN.
The world's two largest economies are at loggerheads over many issues, in the atmosphere of a new Cold War; however, the Taiwan issue is often characterized as one that could spark an armed conflict between them.
The next US ambassador to Beijing, career diplomat Nicholas Burns, said Wednesday that Washington could not "trust" China over Taiwan and recommended that more weapons be sold to Taipei to bolster its defense.
Mr Burns has spoken before the Senate Foreign Relations Committee, which is expected to confirm his appointment. He also denounced the recent violations by Chinese fighters in Taiwan's air defense recognition zone, which he described as "sad".
The United States has recognized the People's Republic of China since 1979, but the US Congress also imposes arms sales on Taiwan for its national defense.
Taiwan, where the Kuomintang nationalists took refuge when they were defeated by Mao Zedong's communists in the Chinese civil war, says it is an independent country and will defend its freedoms and democracy. Taipei blames Beijing for recent escalation of tension. Beijing insists the island will be reunited with the mainland in the future, by force if necessary – in other words, if it formally declares its independence.
However, Chinese President Xi Jinping recently reaffirmed his desire for Taiwan's reunification with China to take place in a "peaceful" manner.
source: Offsite