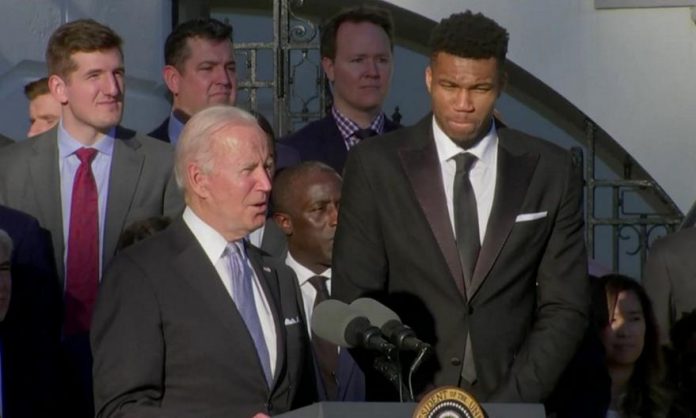 John and Thanassis Antitokoumbo, as well as the entire Milwaukee Bucks team, met tonight at the White House for the traditional meeting and award ceremony with the NBA Champions by the President of the United States, Joe Biden.
The President of the USA After welcoming the "deer", he spoke in front of the cameras with Giannis Antetokounbo. Joe Biden congratulated both the Milwaukee team and the Greek super star for winning the title.
"It is an honor to host the NBA Champions of the 2020/21 season, the Milwaukee Bucks. Congratulations to everyone for winning the title, the players, the technical staff, the fans. In the Finals you were back with two defeats, but you did not stop believing and fighting. Congratulations to everyone, I wish you all the best for this season. "Good luck," said the US President.
Then he spoke about Giannis, who was next to him, with flattering and praiseworthy comments:
"John, you scored 50 points in Game 6. Fifty! The worst thing for me is that I remember both Bucks championships!
Now you start! What makes it even more special is that you are here with your brother. You are the children of a family of immigrants from Nigeria who went to Greece. This is great. I know your mother is as proud to look at you as your father is up there. You are an awesome family. "I think you won a gene contest," he said.