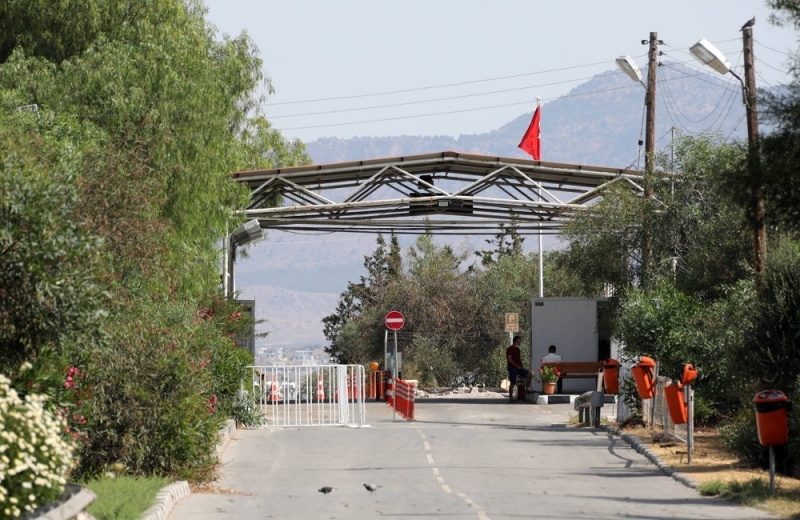 A commission to speed up crossings at the roadblocks was set up in the occupied territories by order of the "prime minister", Unal Ustel, who appointed Rasmiele Cyanaltai, a former "transport minister" and now "head" of the commission. MP "of KEE, who is also the daughter of the former leader of the T/C, Dervis Eroglou.
According to reports from the occupied territories, the committee started working in this direction and called on all civil society organizations to help.
Alisian Sen, in charge of the "Ministries of Societies, Finance, Interior", the "Department of Road Works", the "Department of Immigration" and representatives of the platform of economic organizations. The committee, according to a statement, has met twice so far.
Resmiye Cyanaltai said they were targeting three stages of measures: immediate, medium and long-term, and had rolled up their sleeves to make the necessary arrangements for the "country's" economic development, as reported by the pseudo-state. They want to facilitate, he added, the crossings of Greek Cypriots from the "south" to the "north". the "immigration department" and the increase in the number of cars, as well as the lack of infrastructure projects. He also said that they will discuss the issue of car insurance with the relevant companies. He also said that the canopies and the place where they have been placed will be changed at the crossing point on Ledras Street.
Regarding the Agios Dometios roadblock, Ms. Tsianaltai said that they are preparing big changes and these will be done in cooperation with the platform of financial organizations.