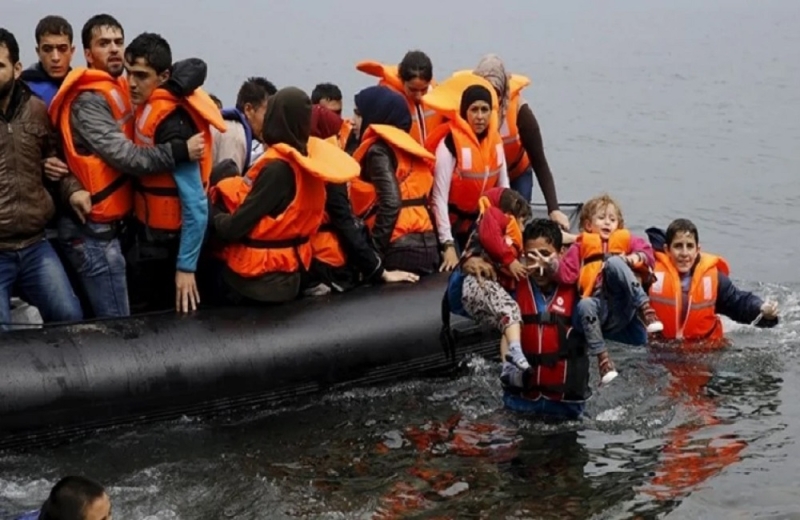 Eight of the most dangerous migrant traffickers operating throughout the European Union have been arrested by the Europol Task Force.
An OTF task force, led by the German Federal Police and coordinated by Europol, has targeted some of Europe's most dangerous migrant traffickers.
The operation of the OTF Pathfinder team, which involved police forces from Austria, Germany, Hungary, Romania, Serbia and the Netherlands, led to the launch of 39 new investigations. On the group's last day of action, June 1, two "high value targets" were arrested, 12 home searches were conducted and more than 80,000 euros were seized in Germany and France.
As part of the operation:
– 8 "high value targets" were arrested and three with a European arrest warrant (2 in Austria, 7 in Germany, one in Hungary and one in Romania).
– 127 arrests made (63 in Austria, 19 in Germany, 15 in Hungary, 25 in Romania, 4 in the Netherlands and one in Serbia).
– 916 cases of migrant trafficking were detected (600 in Austria, 262 in Germany, 26 in Hungary, 22 in Romania and 6 in the Netherlands). 17 in Hungary, 25 in Romania and 2 in the Netherlands).
– Assets with a total value of approximately 900,000 euros were seized.
The OTF Pathfinder, set up at Europol in August 2021 and launched in Germany, targeted some of the most dangerous migrant traffickers operating across the EU. These Europol "high value targets", mainly Syrian nationals, had global connections in the countries of origin, transit and destination. Europol has checked its databases and found that these suspects are already linked to 150 investigations.
Since the launch of OTF Pathfinder, national police authorities have launched 39 new investigations into these 14 One of these investigations led to the capture of one of the high value targets by the Italian Economic Corps, with the support of the Greek Police and the Albanian Police.
Another investigation led to the arrest of 18 suspects in Romania. The suspects charged between 4,000 and 10,000 euros, despite the fact that they trafficked and hosted migrants in extremely unfavorable and often life-threatening conditions.
Investigations revealed that the targets facilitated the smuggling of at least 10,000 migrants, who are mainly of Afghan, Pakistani and Syrian origin, in the EU.