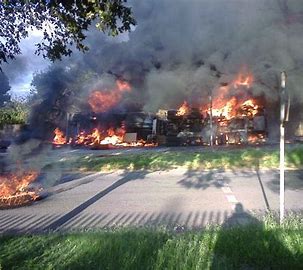 A fire is in progress that broke out, a while ago, in a forest area in Stamata, Attica, near houses, according to the Fire Department.
The fire is burning near the cemetery of Rodopolis, said a representative of the Fire Brigade in iefimerida.
43 firefighters rushed to the spot and are operating with 14 vehicles, 2 groups of pedestrians, while 2 aircraft and 2 helicopters are assisting from the air. Volunteer firefighters are also assisting in the firefighting operation.
https://twitter.com/pn_antilogias/status/1419949661608103936?ref_src=twsrc%5Etfw [/ embed]
source: iefimerida