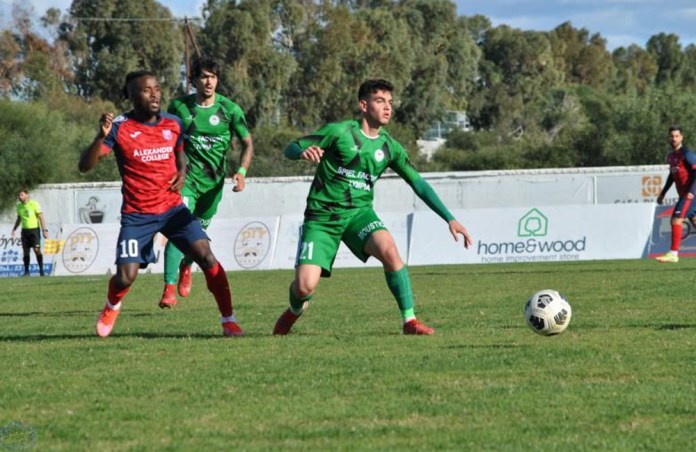 Achyronas Liopetriou achieved a great victory and took a breather in the effort he is making to stay in the b & # 8217; category. In the context of the 21st match of the championship, he won one of the suitors for promotion to A & # 8217; category, Alki Oroklini.
Achyronas reached 21 points and climbed to 13th place, while Alki is at 39 points, five behind the champion Nea Salamina .
In the other game today, Omonia on May 29th and Omonia Aradippou were left at 0-0. Omonia on May 29th is eighth with 26 points, while the team of Aradippou is on the last rung of the standings with 16 points.
The program:
Saturday 19/02
Hermes & # 8211; Ayia Napa 0-2
ASIL Lysis & # 8211; Karmiotissa 0-1
Onisilos & # 8211; Olympias Lym. 2-0
Union & # 8211; Othello 1-0
Renaissance Der. & # 8211; Xylotympou 1-4
Nea Salamina & # 8211; Akritas 2-0
Sunday 20/02
Barn & # 8211; Alki Or. 2-1
Omonia 29M & # 8211; Omonia No. 0-0
& nbsp;
SCORE
1. Nea Salamina 44
2. Compound 43
3. Karmiotissa 41
4. Akritas 40
5. Alki Or. 39
6. Hermes 36
7. Ονήσιλος 28
8. Xylotympou 26
9. Othello 26
10. Omonia 29M 26
11. Renaissance Der. 23
12. Olympias L. 23
13. Barn 21
14. Ayia Napa 20
14. ΑΣΙΛ 16
16. Omonia No. 16
Like this:
Like Loading …