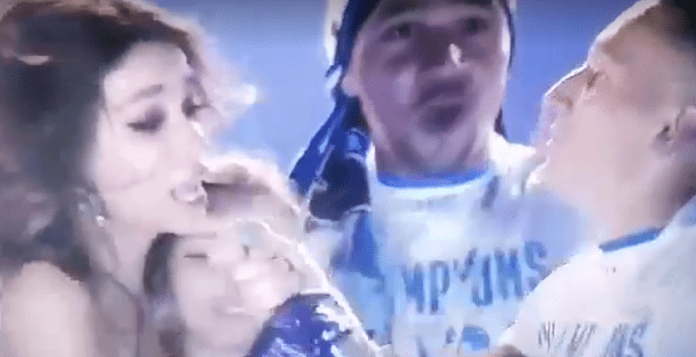 The president of Apollon, Nikos Kirzis, made the wish of many to bring Eleni Foureira to the fiesta of the championship come true.
The singer came in with "Caramel", a song sung by Israel Cole after the finalization of the championship and went viral.
Immediately after, the Argentine took the stage and σαν made an appointment to sing it together again, after the end of the program, with the result shown in the video below!
See also: >
VIDEO: Foureira appeared and gave a promise to Cole!
VIDEO: Who's his grace – Kirzis got hugs from Foureira
Watch the video:
Like this:
Like Loading …