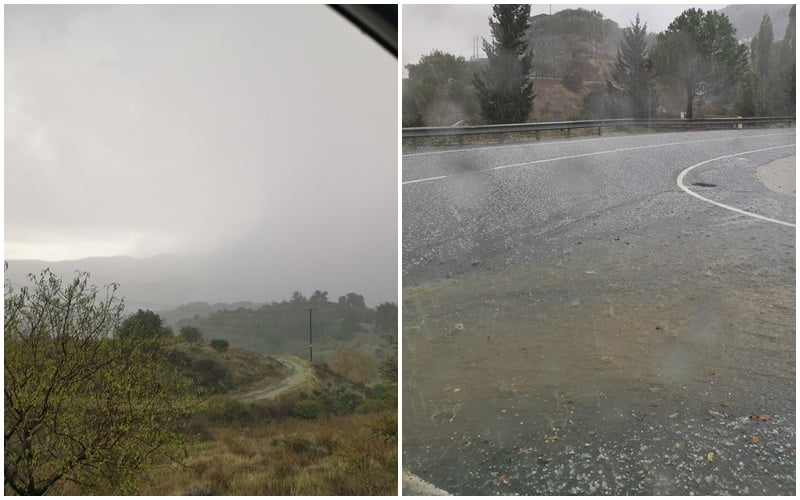 The skies "opened" in the mountains – Rain and hail in various areas – See in detail the forecast of the meteorological service – Live the course of the weather
Download the CYPRUS TIMES APP! HERE for Android and HERE for iOS
With heavy rains mainly in the mountains, November is a hot day.
At this time heavy rains are occurring in the province of Limassol and in the area of ​​Troodos, while in Kalo village there was also hailfall.
According to the forecast of the meteorological service, rains and isolated storms are expected on the weather "menu", while there will also be a gradual drop in temperature.
Roads were closed in the Troodos region due to hail.
#WARNING – Due to hail, the Troodos – Karvouna and Platron – Troodos roads have become dangerous.
Drivers are asked to be especially #careful. pic.twitter.com/OakmodYbnP

— Cyprus Police (@Cyprus_Police) November 1, 2022