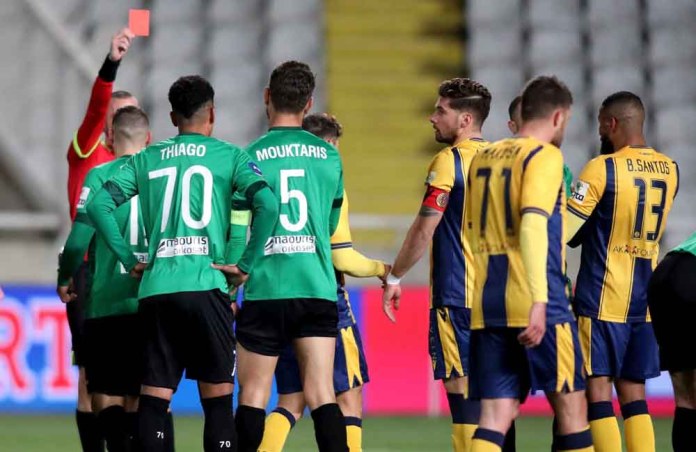 In the 65th minute of the match at GSP, the only goal was scored in the 1-0 victory of AEL over Olympiakos.
It came from the white ball with the scorer Teixeira, after a penalty given for Manrique's hand. The violation was suggested after a suggestion by the VAR.
In the meantime, Olympiakos finished the match with ten players due to the direct dismissal of Mouktaris in 84 'for a foul on Frantzis.
View the two phases:
Like this:
Like Loading …