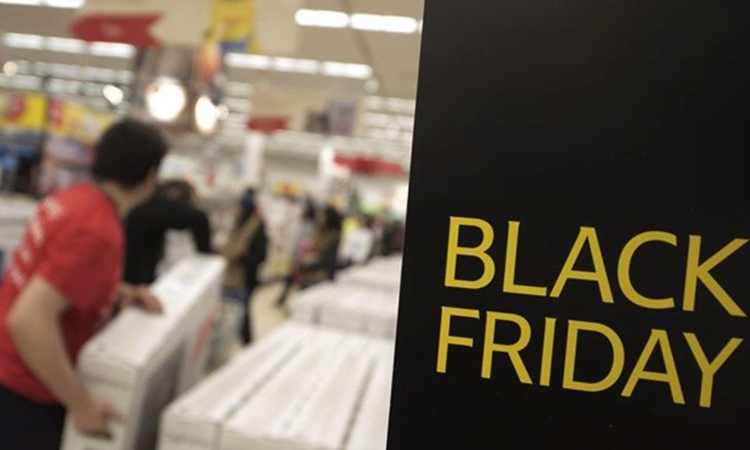 Black Friday – Advice to consumers from the Consumer Protection Service – "Price should not be the only criterion"
Download the CYPRUS TIMES APP! HERE for Android and HERE for iOS
The institution of Black Friday began in the '60s in the USA and is essentially the start of the Christmas shopping season.
Black Friday takes place this year on November 25(usually the whole week or more) and considering the barrage of announcements/advertisements from businesses.
The Consumer Protection Service in a statement gives some simple advice to consumers:< /p>
Buy what you really need. Take into account the difficult economic conditions that prevail and do not make unnecessary purchases.
Do market research . Identify the products you might be interested in and note their price so you can more easily get a true picture of the amount of discounts that will be announced.
Don't buy a product just because it's on sale offer. Study the features of the product you are interested in to make sure it meets your needs and requirements. Look for product quality reviews. Rate the final price, not the discount.
Leverage the internet. Use the Internet, not only to make purchases, but also to find alternative products, reviews of the product you are interested in, as well as the selling price of the product from other suppliers.
The price does not should be the only criterion. Especially if you intend to buy a product of value (eg mobile phone, computer), it is important to evaluate the reliability and quality of service of the particular seller. Ask other consumers about their experiences, such as the seller's responsiveness to warranty issues.
Set your budget in advance. It's obvious that during Black Friday there will be plenty of deals and it will be easy to get carried away. Determine in advance what you need and the maximum amount you want to allocate, taking into account your financial capabilities.
Find out the store's return policy before making a purchase. Remember that according to European legislation, there is no legal obligation for purchases from a store and it is up to each store's policy whether to accept returns or changes. This obviously does not apply to online purchases, where consumers have the right of withdrawal after receiving the product.
The Consumer Protection Service wishes Cypriot consumers good and profitable purchases.