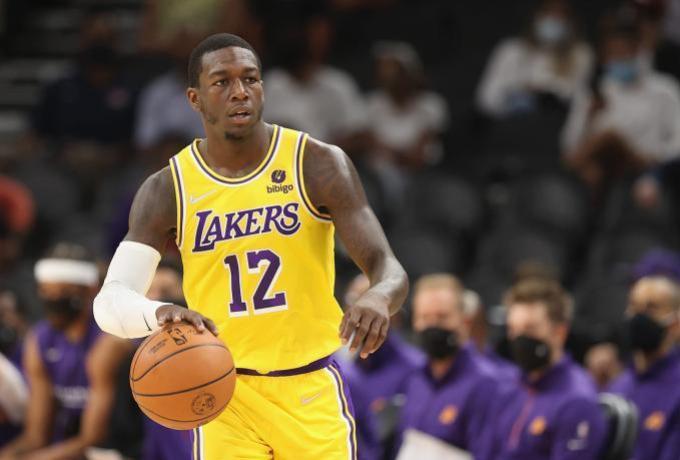 The bomb exploded from Panathinaikos, through the mouth of Dimitris Giannakopoulos. One day after Panathinaikos' victory over Olympiakos in SEF for the 4th matchday of the Stoiximan Basket League, the major shareholder of the "greens" announced through his official Instagram account that the "clover" has agreed with Kendrick Nan (28 years old, 1.91 meters).
Specifically, Dimitris Giannakopoulos mentioned in a VIDEO that he uploaded to his stories:
"I don't know if you know Naan, the Indian bread. I like a dessert made from this bread and it's Indian pancakes made from this Naan. From today, therefore, the athlete Nan is a member of the Panathenaic family".
Kendrick Nunn was born on August 3, 1995. He is 1.91 meters tall and is a combo guard, meaning he plays both guard positions. The American guard was not selected in the 2018 NBA Draft after graduating from Oakland College, but managed to earn a spot in the NBA in the 2019/20 season through the G-League.
In his NBA career, he wore the jerseys of the Miami Heat (2019-2021), L.A. Lakers (2022/23, missed the entire 2021/22 season due to injury) and Washington Wizards (2022/23), playing in a total of 193 games (113 as a starter) averaging 12.1 points, 2.4 rebounds and 2.4 assists on 36.2% 3-pointers in 24 minutes of action.
This summer, Nan was a free agent and was targeted by Olympiakos and Armani Milano, however he had decided to wait to find a contract in the NBA first. Failing to find a team, however, he began looking towards Europe in the last 10 days. In fact – as mentioned on the Game Night show after the "eternal" derby, yesterday (10/30), Monday, he was at the center of Olympiakos and Panathinaikos, with the "greens" finally making him theirs.
Nan will be the 8th foreigner of Panathinaikos, who still have Luka Vildosa on their roster , Jerian Grant, Kyle Guy, Marius Grigonis, Juancho Hernangometh, Oleg Balcherovski and Matias Lessor. He is a left-handed combo guard who can shoot well off the dribble, but also open the floor thanks to his good standing shot.
Nan is a pretty good athlete, a bit undersized for a shooting guard. , who is more comfortable as a secondary creator than as an organizer and consistent on-ball defender. In Panathinaikos, it is a given that he will be able to coexist with most of the "green" guards in the region thanks to his ability to play with and without the ball in his hands.