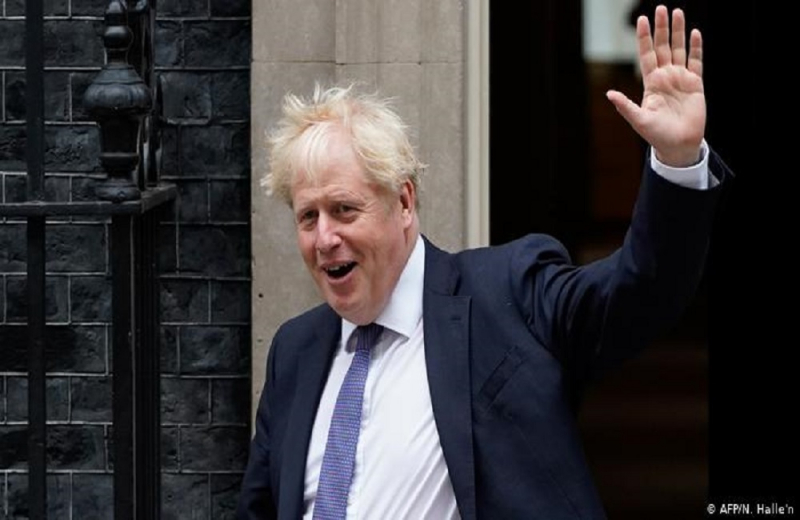 The government of Boris Johnson wants to leave behind the scandals, which caused a storm of reactions, and to make a new beginning.
The new Prime Minister's Communications Officer is Guttierez, who has been hired following a series of resignations.
Boris Johnson welcomed him to Downing Street and sang the lyrics to Gloria Gaynor's song, "I will survive", as he appointed him to the post.
"He is not a clown"
Specifically, Guto Harry said in his first interview that the two men performed an interpretation of the song when he asked the prime minister if he would survive.
Harry, a former BBC journalist who worked for Johnson when he was mayor of London, told the Walloon-based news website Golwg360 that the prime minister was "not a complete clown", and described their meeting on Friday.
https://twitter.com/SkyNews/status/1490027751323181056?ref_src=twsrc%5Etfw [/ embed]
"I went in, introduced myself and said, 'Prime Minister, Goody Harry, I'm confident,' 'he got up from his desk and began to say hello," Harry said in a statement translated from Welsh into English.
"We both laughed. Then I asked 'Will you survive, Boris?' And he said in his deep voice, 'I Will Survive'. He called me to say 'You've got all your life to live' and he replied, 'I've got all my love to give', so we had a great time with Gloria Gainor's song. "
Boris Johnson is sitting on burning coals
It is noted that Johnson's prime minister is in a state of rage amid a series of alcohol riots that took place at his office and residence on Downing Street during the coronary heart disease.
The prime minister's spokesman declined to comment when asked about Johnson's conversation with his new communications director and whether they sang the song.
"I am not going to go into the details of private conversations. "But as you might expect, they are old colleagues," the spokesman said.
With information from ΑΠΕ