Proposal for an adventurous and inspiring excursion on the unique path of Adonis in Paphos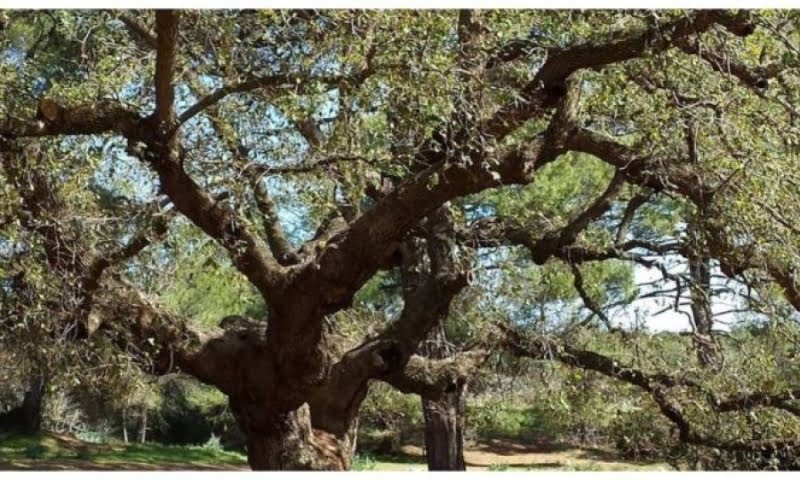 Paris Dimitriadis
If you are in an adventurous mood and want to get an adrenaline rush by collecting an experience that will be etched in your memory and remembered, then you only have to head to exciting, circular path of Adonis located within the Akamas peninsula.
With a length of 7.5 kilometers and a degree of difficulty number 3, i.e. high, the path of the goddess of love and her lover could not be a simple, easy and relaxed loop in nature, although with the right measures and mood it can prove to be experience of a lifetime.
The difficulties of the route are however nothing compared to the reward you will collect by traversing the path. First of all, it is a path located in one of the most idyllic spots of the island, on the pristine peninsula of Akamas, and which combines breathtaking panoramic views of both the mountains and the sea.
The starting point of this circular path is the well-known Baths of Aphrodite, where it is said that the ancient goddess used to bathe and one day met the handsome hunter, Adonis, who managed to steal her heart. After completing your first necessary stop at the swimming pool with the small waterfall where the Baths are located, it is good to know that to cross the entire path you need about three to four hours.
View this post on Instagram
Along the way, you will see the ruins of a medieval monastery, the so-called Tower of Rigaina, which is located in a wonderful valley, hidden from the sea probably deliberately so as not to be a target for pirates.
In the surrounding area of ​​the monastery stands out a huge century-old tree, an oak that, according to the mythology that is found everywhere in the area, the goddess Aphrodite sat under when she wanted to rest, on her way from her bath. Climbing slowly towards the top of the mountain you will enjoy unique panoramic views both towards the Cape of Arnaoutis which is the westernmost tip of Cyprus and towards the forest of Paphos and the bay of Polis Chrysochous.
Along the route you will also come across two springs with drinking, running water, while for lovers of plants and herbs with therapeutic and aromatic properties, the path can prove to be gold as it is filled from end to end with this type of natural vegetation. For example, here you can find an abundance of cypress, hemlock, baloti and sapsisia.
If you are lucky, you might meet foxes, hares and hedgehogs on your way. An important point that you should definitely visit is the Botanical Gardens of Akamas which are included in the path. path you can visit the Botanical Gardens of Akamas.
The area is also an important transit station for migratory birds.
View this post on Instagram
View this post on Instagram
      View this post on Instagram