POWERED BY:
04:57 Wednesday
16 March 2022 INSIDER • GOAL • IN -CYPRUS • PROPERTY • CYPRUS-IS • KARIERA LIKE • GOING OUT • XRYSES SYNTAGES • ACTIVE • PHILGROUP ΕΙΔΗΣΕΙΣ & nbsp; SOCIETY & nbsp; INSIDER & nbsp; OPINIONS & nbsp; GOING OUT & nbsp; CULTURE & nbsp; SPORTS & nbsp; AUTO & nbsp; GOOD LIFE & nbsp; USEFUL & nbsp; PRINTED EDITION & nbsp;
ARCHIKIEIDISEISPOLITIKITOPIKAPARASKINIOMEDIAELLADAKOSMOSEPISTIMIPERIVALLONTECHNOLOGIASYNENTEFXEISCHRYSES ETAIREIESKOINONIAEIDISEISKYPROS OF CHTHESANAGNOSTI HAVE LOGOEPISTOLESSYNENTEFXEISDIMOFILI IN INTERNETVIDEOSAFIEROMATAADVERTORIALINSIDEREPICHEIRISEISKYPROSBRAND VOICECAPITALFORBESBLOOMBERG OPINIONPROTAGONISTESKAFTI GRAMMICHRYSES ETAIREIESKARIERAAPOPSEISARTHRA IN "F" INTERVENTION IN "F" MESSAGE YOUR SKITSAO WORLD TWITTERGOING OUTTHINGS TO DOCINEMAMOUSIKIESTIATORIABAR/CAFETV ODIGOSTILEORASIPOLITISMOSKYPROSKOSMOSKRITIKESEKDILOSEISPROSOPAATHLITIKAPODOSFAIROMPASKETPARASKINIAELLADADIETHNIALLA SPORAPOPSEISSKITSOVIDEOSAUTONEAPAROUSIASIAPOSTOLESAGONESKALI ZOIFGEIADIATROFIEF ZINASTRACHRYSES SYNTAGESSYNTAGES SEFVIMA VIMACHRISIMAFARMAKEIAGIATROIAERODROMIALIMANIATILEFONAOPAPKAIROSSYNALLAGMALACHEIAAPPSPROSFORESENTYPI EDITION POLITIKITOPIKAPARASKINIOMEDIAELLADAKOSMOSEPISTIMIPERIVALLONTECHNOLOGIASYNENTEFXEISCHRYSES COMPANIES EIDISEISKYPROS OF CHTHESANAGNOSTI HAVE LOGOEPISTOLESSYNENTEFXEISDIMOFILI THE INTERN ETVIDEOSAFIEROMATAADVERTORIAL EPICHEIRISEISKYPROSBRAND VOICECAPITALFORBESBLOOMBERG OPINIONPROTAGONISTESKAFTI GRAMMICHRYSES ETAIREIESKARIERA ARTICLES IN "F" INTERVENTION IN "F" MESSAGE YOUR SKITSAO WORLD OF TWITTER THINGS TO DOCINEMAMOUSIKIESTIATORIABAR/CAFETV ODIGOSTILEORASI KYPROSKOSMOSKRITIKESEKDILOSEISPROSOPA PODOSFAIROMPASKETPARASKINIAELLADADIETHNIALLA SPORAPOPSEISSKITSOVIDEOS NEAPAROUSIASIAPOSTOLESAGONES YGEIADIATROFIEF ZINASTRACHRYSES SYNTAGESSYNTAGES SEFVIMA STEP FARMAKEIAGIATROIAERODROMIALIMANIATILEFONAOPAPKAIROSSYNALLAGMALACHEIAAPPSPROSFORES ENTERPRISES LTD BRAND VOICE CAPITAL FORBES BLOOMBERG OPINION PROTAGONISTS HOT LINE GOLDEN CAREER COMPANIES
EXCLUSIVE COOPERATION
TOGETHER
Powered by
Next Previous Brexit: When and how much will Cyprus get from EU HOME • INSIDER • CYPRUS • Brexit: When and how much will Cyprus get from the EU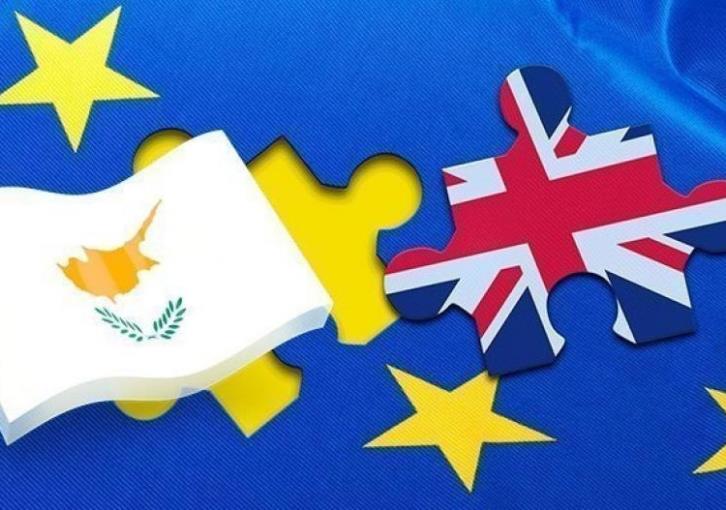 & nbsp & nbspInsider & nbsp; & nbsp;
MEPs approve adjustment fund of 5 billion to address the economic, social and geographical impact of the UK's exit from the EU. & Nbsp; Cyprus is high on the list, especially given its population size € 47.5 million, will not be in the first "remittance batch".
The agreement on setting up the special fund, which was reached by Parliament and Council negotiators in June , adopted by 652 votes to 32, with 11 abstentions. In 2021, 1.6 billion euros will be distributed. The remaining 3.4 billion will follow in installments of 1.2 billion EUR in 2022 and 2023, followed by 1 billion in 2025 (at 2018 prices).
What measures could be supported?
Measures that qualify for funding may include support for businesses, local communities, job creation or support for EU citizens for reintegration.
Members of the European Parliament have ensured that expenditure incurred between 1 January 2020 and 31 December 2023 will be covered by the Fund. The Commission proposal limited the eligibility period from 1 July 2020 to 31 December 2022.
Allocation of funds
According to the agreement, Three factors will be used to calculate the amount each EU country will receive: the size of its trade with the United Kingdom, the importance of its fishing in the AOZ of the United Kingdom and the size of its bordering the United Kingdom.
Under these criteria, Ireland will be by far the largest beneficiary in absolute terms (around € 1 billion), followed by the Netherlands (around € 810 million), France (around € 670 million), Germany ( around EUR 590 million) and Belgium (around EUR 350 million). However, Cyprus is high on the list, especially considering the size of its population and that it falls only into the first criterion, having received about 47.5 million euros.
& nbsp; The table with & nbsp ; temporary allocation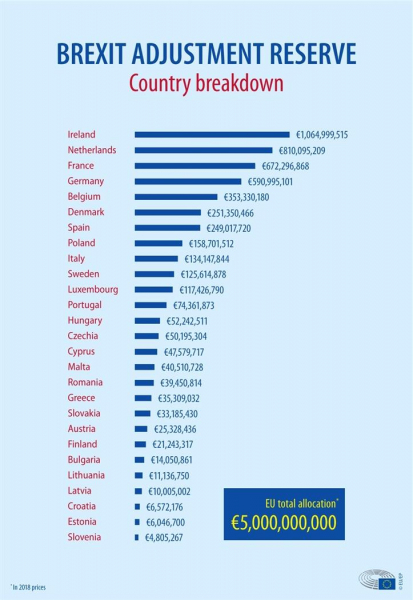 & nbsp; Member States heavily dependent on fisheries should direct a certain percentage of their national distribution to small-scale coastal fishing and to local and regional fisheries-dependent communities.
"The EU stands for businesses, regions and countries most affected from Brexit. Through the Adjustment Fund, we were able to organize a rapid European response and provide assistance quickly. Thanks to clear criteria, 5 billion euros will be allocated where they are needed. We have also ensured that the first tranche of aid can already be made available by the end of this year, "said EP rapporteur Pascal Arimont (EPP, Belgium).