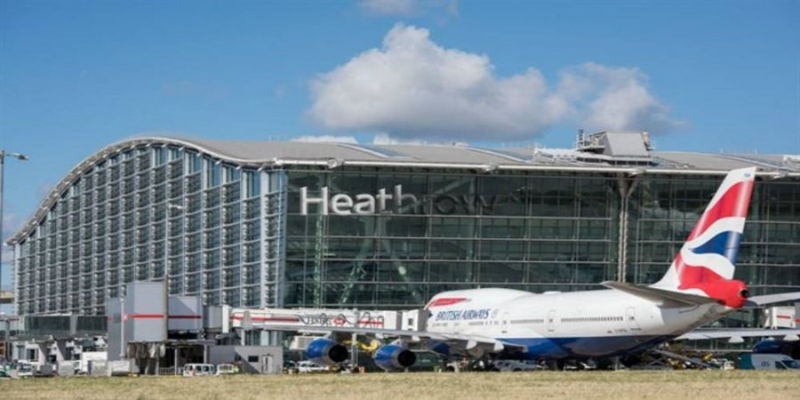 Security guards at London's Heathrow Airport will strike for eight days next month to demand a pay rise, especially at the time of King Charles's coronation, the Unite union announced today.
About 1,400 agents are taking part in the strike, which will take place on May 4, 5, 6, 9, 10, 25, 26 and 27 and will "inevitably lead to disruption and delays", according to the union. It was preceded by a 10-day strike at Britain's busiest airport, which ended in early April.
"We have a general manager who thinks it is acceptable to raise incomes while denying his own workers a decent pay rise," said the union's general secretary, Sharon Graham.
Stressing that the airport continued to operate smoothly "during the first 10 days of Unite's failed strike" over the Easter break, an airport spokesperson assured that this will happen again.
"We will not let Unite disrupt the flow of visitors to the UK during such an important time for the country," the spokesman said, adding that the majority of his colleagues at Heathrow did not want to strike and "wanted to accept the proposal that is on the table.
This proposal would, according to management, allow workers to receive an increase of more than 10% of their salary, retroactive to January 1, except for a one-off premium of £1,150 (€1,300).
The airport had already faced, last spring and then during the summer holidays, strikes and staff shortages, which caused endless queues, delays, management problems baggage and flight cancellations.
As the sector struggled to absorb the recovery in demand, Heathrow also had to limit the number of passengers passing through its facilities each day.
The Britain has been rocked for months by repeated strikes in many sectors demanding better wages in the face of price increases exceeding 10%.
Source: APE-MPE