Analysts now expect more rate hikes from the Bank of England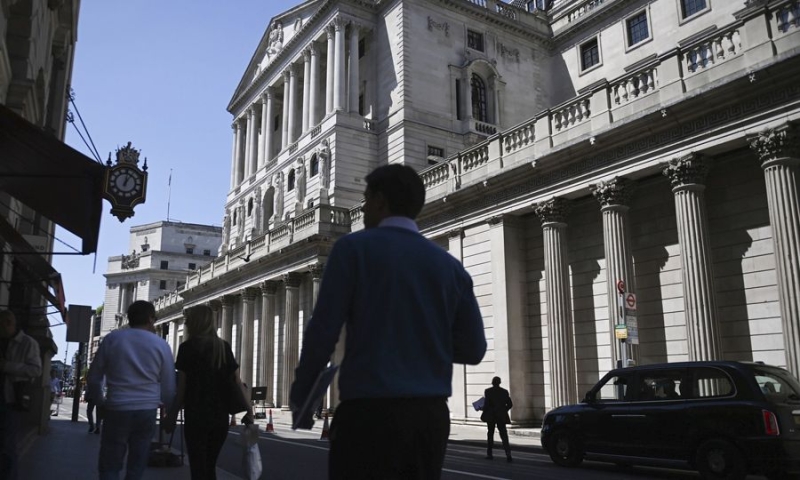 Britain's labor market is proving unexpectedly resilient as wages rose and unemployment fell in April, in a further sign that the Bank of England still has some way to go to reduce inflation.
Unemployment fell to 3.8% despite forecasts for an increase to 4%, according to the National Statistics Service. At the same time, average earnings without bonuses rose to their highest level since the pandemic.
Now, traders expect more rate hikes from the BOE. The yield on the 2-year Treasury note rose 8 basis points to 4.72%, heading for highs seen during the 2008 financial crisis.
The market is now expecting rising borrowing costs and key interest rates to amount to 5.7% in February 2024.
The figures came as a big surprise because economists and the Bank of England had expected the labor market to ease under pressure from 12 consecutive interest rate hikes. While surveys showed wage growth remains strong, the central bank viewed the slowdown in new job vacancies as a sign that labor market resilience is waning. On the contrary, the severe shortage of workers, a phenomenon that has intensified due to the pandemic, increases wages.
The number of workers rose to a record 33.1 million during the quarter, surpassing pre-pandemic levels for the first time. All other G7 nations reached this milestone months before the UK. British companies are scrambling to find the staff they need, raising wages and lowering the unemployment rate.
Unemployment fell by 25,000 in April, while the number of people classified as inactive – unemployed people not looking job – decreased by 13,000. This contributed to a 94,000 jump in the number of workers.
"The UK labor market remains very resilient and continues to create confusion," said Hussain Medhi, macro and investment strategist at HSBC Asset Management. "For the Bank of England wage growth is a big problem – it's just too high to allow inflation to reach its 2% target," he added.
< iframe width='300px' height='500px' src='https://www.adstorebluebird.cy/api/banner/ServeBanner?zoneId=2734' frameborder='0' scrolling='no'>