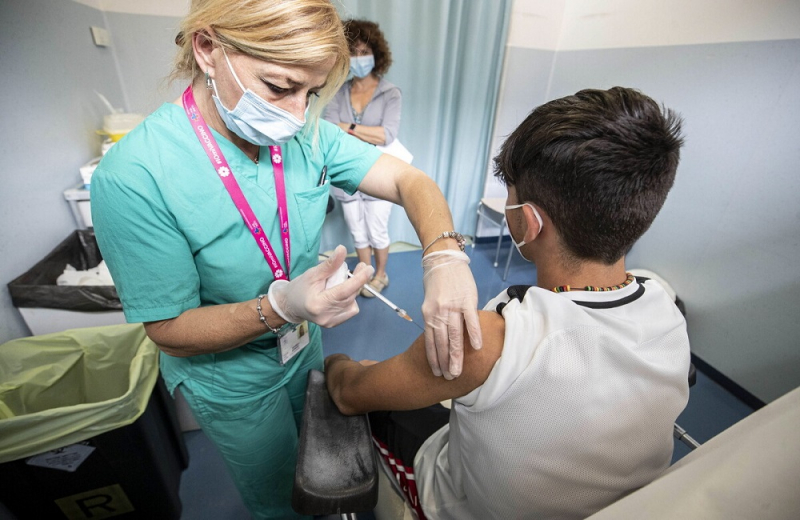 Britain is launching the coronavirus vaccination this week for children aged 5-11 who are at increased risk of Covid-19, the country's National Health Service announced today.
Britain has delayed vaccinations against children aged 5-11 compared to other countries and has no plans to vaccinate the age group more broadly than countries such as the US and Israel.
The British National Health Service (NHS) has said that children in this age group who are in a clinical risk group or who live with someone who is immunosuppressed will be able to get a first vaccine against Covid-19, according to the recommendation issued last month by the Joint Commission on Vaccination and Immunization (JCVI).
"I would like to assure parents and guardians that no new vaccine for children would have been approved if it had not met the required safety, quality and efficacy standards," said UK Public Health and Vaccine Minister Maggie Thrup.
Children will be offered two doses of 10 micrograms of the Pfizer / BioNTech vaccine, 1/3 of the dose for older adults.
Infections are currently high among school-age children in England, with the National Statistics Office estimating that almost 12% of younger students had contracted coronavirus in the week ending 22 January.
ΑΠΕ-ΜΠΕ