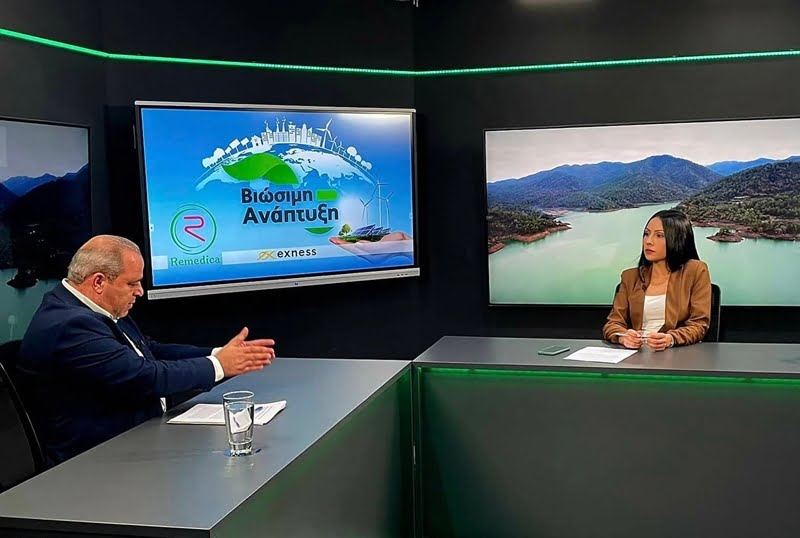 MC Media and the Cyprus Times Network present this Thursday the show Sustainable Development – Invited to tonight's show is Christos Tsingis, Executive Director of SAEK – Wind farms in Cyprus and green energy – What about renewable sources and what are the forecasts for the coming years &#8211? Price of electricity and photovoltaics – Watch the show
Download the CYPRUS TIMES APP! HERE for Android and HERE for iOS
The increase in the price of electricity is one of the main problems nowadays, affecting every household. On tonight's program of Sustainable Development, the guest is Christos Tsingis, Executive Director of SAEK, with whom we discuss wind farms in Cyprus, the green energy, photovoltaics and how they can work positively for the environment and citizens, relieving them from the increased prices.
The underutilized projects such as RES, wind and photovoltaic parks , which although they exist in various parts of Cyprus, remain unused due to the inability to find a suitable network.
How can a household benefit from the installation of photovoltaics, with what plan can the state to support this goal and what are its weaknesses today.
Are there appropriate plans or not? The SAEK Executive Director presents us with the positions of his association and the proposals he already has testify before the Committee and the Ministry of Energy s.