POWERED BY:
09:23 Wednesday
March 16, 2022 INSIDER • GOAL • IN-CYPRUS • PROPERTY • CYPRUS-IS • CAREER LIKE • GOING OUT • XRYSES SYNTAGES • ACTIVE • PHILGROUP NEWS & nbsp; SOCIETY & nbsp; INSIDER & nbsp; OPINIONS & nbsp; GOING OUT & nbsp; CULTURE & nbsp; SPORTS & nbsp; AUTO & nbsp; GOOD LIFE & nbsp; USEFUL & nbsp; PRINTED EDITION & nbsp;
ARCHIKIEIDISEISPOLITIKITOPIKAPARASKINIOMEDIAELLADAKOSMOSEPISTIMIPERIVALLONTECHNOLOGIASYNENTEFXEISCHRYSES ETAIREIESKOINONIAEIDISEISKYPROS OF CHTHESANAGNOSTI HAVE LOGOEPISTOLESSYNENTEFXEISDIMOFILI IN INTERNETVIDEOSAFIEROMATAADVERTORIALINSIDEREPICHEIRISEISKYPROSBRAND VOICECAPITALFORBESBLOOMBERG OPINIONPROTAGONISTESKAFTI GRAMMICHRYSES ETAIREIESKARIERAAPOPSEISARTHRA IN "F" INTERVENTION IN "F" MESSAGE YOUR SKITSAO WORLD TWITTERGOING OUTTHINGS TO DOCINEMAMOUSIKIESTIATORIABAR/CAFETV ODIGOSTILEORASIPOLITISMOSKYPROSKOSMOSKRITIKESEKDILOSEISPROSOPAATHLITIKAPODOSFAIROMPASKETPARASKINIAELLADADIETHNIALLA SPORAPOPSEISSKITSOVIDEOSAUTONEAPAROUSIASIAPOSTOLESAGONESKALI ZOIFGEIADIATROFIEF ZINASTRACHRYSES SYNTAGESSYNTAGES SEFVIMA VIMACHRISIMAFARMAKEIAGIATROIAERODROMIALIMANIATILEFONAOPAPKAIROSSYNALLAGMALACHEIAAPPSPROSFORESENTYPI EDITION POLITIKITOPIKAPARASKINIOMEDIAELLADAKOSMOSEPISTIMIPERIVALLONTECHNOLOGIASYNENTEFXEISCHRYSES COMPANIES EIDISEISKYPROS OF CHTHESANAGNOSTI HAVE LOGOEPISTOLESSYNENTEFXEISDIMOFILI THE INTERN ETVIDEOSAFIEROMATAADVERTORIAL EPICHEIRISEISKYPROSBRAND VOICECAPITALFORBESBLOOMBERG OPINIONPROTAGONISTESKAFTI GRAMMICHRYSES ETAIREIESKARIERA ARTICLES IN "F" INTERVENTION IN "F" MESSAGE YOUR SKITSAO WORLD OF TWITTER THINGS TO DOCINEMAMOUSIKIESTIATORIABAR/CAFETV ODIGOSTILEORASI KYPROSKOSMOSKRITIKESEKDILOSEISPROSOPA PODOSFAIROMPASKETPARASKINIAELLADADIETHNIALLA SPORAPOPSEISSKITSOVIDEOS NEAPAROUSIASIAPOSTOLESAGONES YGEIADIATROFIEF ZINASTRACHRYSES SYNTAGESSYNTAGES SEFVIMA STEP FARMAKEIAGIATROIAERODROMIALIMANIATILEFONAOPAPKAIROSSYNALLAGMALACHEIAAPPSPROSFORES ENTERPRISES LTD BRAND VOICE CAPITAL FORBES BLOOMBERG OPINION PROTAGONISTS HOT LINE GOLDEN CAREER COMPANIES
EXCLUSIVE COOPERATION
TOGETHER
Powered by
Next Businesses are forced HOME • INSIDER • CYPRUS • Businesses are forced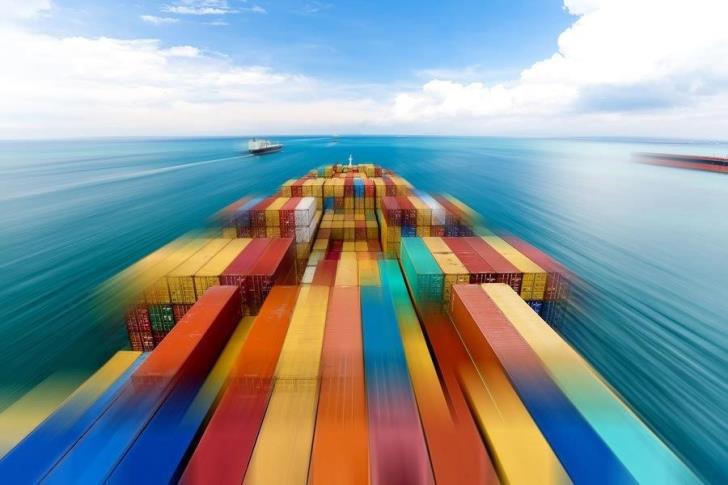 & nbsp & nbspTis Theanos Thiopoulou & nbsp; & nbsp;
The increase in production costs, due to fuel, has meant an alarm to the companies, with the result that this will lead to the rise of prices for the consumer. The announcements of the CSE listed companies from a wide range of trade, predispose for the next day, which means even more expensive products on the shelves, although entrepreneurs are still trying to crystallize to what extent they will be affected in terms of their financial situation./b>
READ ALSO: & nbsp; Hoteliers weigh the consequences of the war
According to the data gathered by "F" from the announcements on the CSE, the next day the consequences for some companies are not clear, but the prices of the products are certain that will increase. Specifically:
& nbsp; – Lordos United Public notes that international market conditions, with commodity prices rising almost daily, are expected to significantly affect the cost of products produced. Following the developments in the global market, the company adjusts accordingly the selling prices of its products in the local market. At this stage the company is not able to calculate the magnitude of the indirect financial impact on the financial results.
Soon increases
& nbsp; – The company Frou – Frou, according to its announcement, will soon increase the prices of products to cover the increased costs of energy and raw materials. It also states that possible delays in the import of raw materials, mainly flour, may affect the production activities of the group.
& nbsp; – The company Blue Island states that it has already had a negative impact on the formation of production costs , increased fares and other costs that affect both its imports and exports. At present it is not able to calculate the magnitude of the financial impact for the current year.
Less beers
KEO expects commercial activity to be indirectly affected by the negative impact on sales from a possible reduction in tourist arrivals from the Russian and Ukrainian markets and further increases in energy costs and raw materials will be adversely affected.
EXPENSIVE BUT LESS FUELS DUE TO CONSUMPTION
Petrolina is also expected to be directly and indirectly affected. He notes that "the international cost of the products traded by the company shows a substantial increase and with an additional upward trend, in addition to the already significantly increased levels observed before the start of the war. Inevitably, the cost of selling the products that the company sells in the domestic market follows a similar upward trend. In addition, any extension of current international developments may lead to a reduction in consumer demand. "As regards affiliated companies operating in the aircraft supply sector and in the field of aircraft storage and fuel management services, their activities are expected to be adversely affected by any flight cancellations." For the indirect effects, he notes that it will be negatively affected by a possible contraction of the economy and increased inflation and/or by an increase in bad debts in case the possibility of repaying customer liabilities to the company decreases, which may have a direct impact from the crisis. >