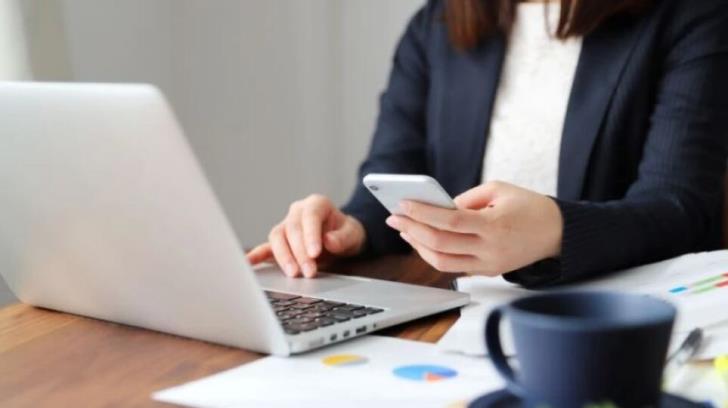 Adamos Adamou
With the agreement of all social partners that teleworking will be implemented on a voluntary basis and after agreement between the employee and the employer, efforts continue to regulate remote work in the private sector and in Cyprus. The issue was discussed again yesterday within the Tripartite Technical Committee set up following a decision of the ESS, the Labor Advisory Board and as decided the discussion will continue at a new meeting on 7 February.
READ ALSO: Teleworking and for solving the traffic
Before it, the Tripartite Technical Committee, chaired by the Deputy Director of the Labor Relations Department of the Ministry of Labor, Andis Apostolou, is known for the issue of the Greek legislation on telework, which was examined yesterday by article by the representatives of the unions and workers organizations for the exchange and recording of views.
According to information from "F" as a whole, the social partners – KEVE, OEB, SEK, PEO and DEOK, prefer that teleworking should be voluntary, a position that was recorded yesterday. The same information, however, wants to be asked at yesterday's meeting of the Tripartite Technical Committee for several clarifications on what is recorded in the Greek bill on telework and whether the regulations it covers are applied in other countries. It is expected in view of the new meeting on the issue that the Ministry of Labor will send additional data and material to the social partners in the context of the efforts made to reach a Cypriot bill on the issue. A bill that, if prepared by the Tripartite Technical Committee, will be forwarded to the ESS before it is submitted to the Council of Ministers for approval, in order to be submitted to the Parliament for approval. Our information, however, states that there is currently no relevant timetable for the completion of the entire process.
As we wrote again, the Greek legislation that is the basis of the discussion that ensures ensures, among other things, that telework is agreed between the two parties – employee and employer – and is not imposed, as requested by the social partners in Cyprus. The Greek legal framework also guarantees the right to disconnect due to teleworking. In particular, it is stated that the teleworker has the right to disconnect, which is his right to abstain completely from the provision of his work and, in particular, not to communicate digitally and not to answer phone calls, e-mails or any form of overtime communication. and during his legal leave. It is further clarified that any discrimination against a teleworker is prohibited, because he exercised the right to disconnect. The same framework also clarifies that, during teleworking, the employer bears the costs incurred by the employee, namely the costs of equipment, telecommunications, equipment maintenance and repair.