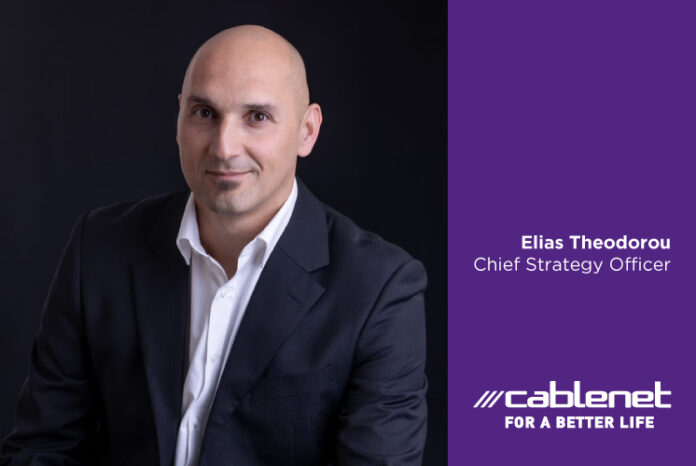 Cablenet is the leading company in total customer satisfaction (CSAT< strong>) and recommendation index (Net Promoter Score or NPS strong>).
It is a fact that every organization wants to know its total market value, as this is the basis for justifying its existence, and this is especially true for organizations operating in the service industry. In an open and free market, the organizations that will survive in the long run will be judged by the customer, who has the final say. Telecom providers in Cyprus are no exception to this rule, and Cablenet is a company that emphasizes maintaining its name and reputation in the market. Cablenetcontinuously conducts surveys among the general market in order to obtain information about the opinion and sentiments of its customers, and how this experience compares with the customer experiences of other telecommunications providers in Cyprus.
Cablenet has emerged as the leading telecommunications company in Cyprus, according to the results of a market survey conducted by independent market research company CYMAR. Specifically, it ranked first in total customer satisfaction (CSAT) and in the company's recommendation index (Net Promoter Score or NPS), in the Cypriot telecommunications market.
The CSAT score is a composite index that is created by collecting a number of questions about the customer experience during multiple moments of interaction with the organization, such as network, customer service, products, pricing and digital media. On the other hand, NPS is an organization recommendation score measured by a single question, which adopts a well-known, internationally accepted methodology. Using an identical questionnaire, the market research compares how customers of Cablenetrate their experience with it, relative to competitors' customers who rate their own providers respectively on the same factors and attributes. In this way, the results of each organization are directly comparable with the results of other organizations. Respondents are also selected using random, multistage and stratified sampling which is established in the market research industry. Cablenetmeasures CSAT and NPS on two separate market research programs: a program for fixed telecommunications services and a program for mobile services. The reason for this separation is based on the fact that the respondent's attitude towards fixed telecommunication services is different from the respondent's attitude towards mobile services. More specifically, fixed telecommunications services, such as internet, pay TV and fixed telephony, are intended for domestic use and therefore include interviews of household decision makers, while mobile services are intended for personal use, and include line owner interviews. Additionally, Cablenet's CSAT and NPS metricsfor the mobile market started in 2021 when the company fully joined as an MNO (Mobile Network Operator) to give the company time to gain a satisfactory market share before meaningful measurements were taken and interpreted.
World Class service."
Cablenet today faces with confidence the growth of its home broadband subscribers to over 80,000 and mobile subscribers to over 100,000. This is due to its commitment to providing the best value for money in the telecommunications market, as well as its unwavering commitment to providing World Class service. The 2022 CSAT and NPS performance is real proof that Cablenet is delivering on its promise as a trusted name in the telecommunications market.