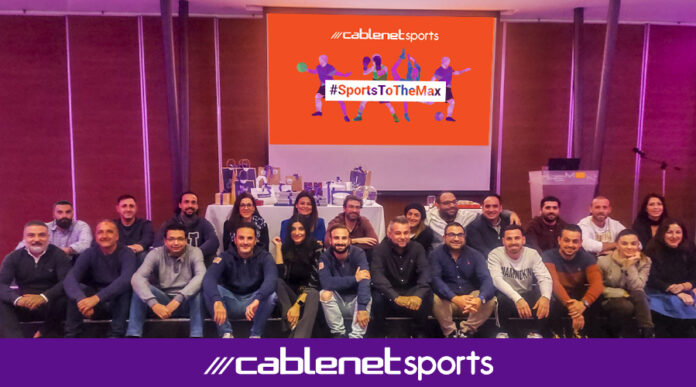 In order to enrich the knowledge of the people and partners of Cablenet, regarding the latest developments in the field of football, it took place on Thursday January 12 at Lemon Park full-day training session.
The topic of new refereeing regulations, the use of VAR technology and when it can interfere during football matches was the focus of the first part of the conference. The former international referee and KOP refereeing professor Mr. Marios Tsangaris explained the differences that arise based on the new regulations, while at the same time he gave answers to key questions raised by the attendees.
The issue of "mental resilience" was also analyzed by sports psychologist Mr. Adamos Papantoniou in order to provide advice on managing the intense psychological pressure that may arise during the practice of their duties.
Also important was the presentation of the instructor of the KOP Coaching School, Mr. Marios Constantinos, who explained the work of coaches in modern football, touching on the issues of formations, but also the utilization of statistics in the fulfillment of their goals. Mr. Constantinou cited examples of strategies followed by world-class coaches, with the aim of better understanding from the sports editors' point of view, as to how things are shaping up today.
The round of presentations was closed by the permanent partner of < strong>Cablenet Mr. Adrien Hatziaalexandrou, who using the state-of-the-art VZRT ​​data graphing system, which is exclusively used by Cablenet in its broadcasts, it analyzed the ways of development and defensive operation in football, in order to facilitate the work of sports writers. and the very good work they are doing, he asked them to continue with the same zeal in the performance of their duties, setting the bar even higher regarding the quality of services that Cablenet provides today to its Subscribers.< /p>
The day ended with the cutting of the king cake, the flour of which was lucky enough to be found by the sportswriter Marios Hatzistyllis.
Watch the related video:
< p>
Cablenet For a Better Life