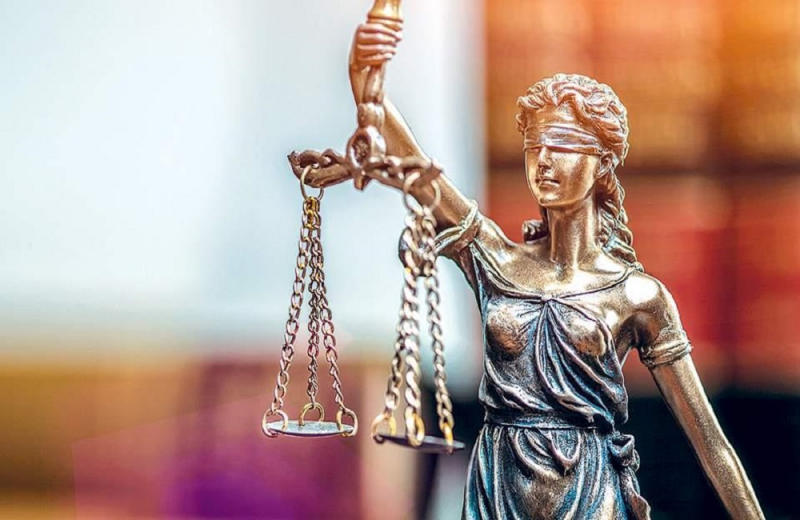 "An open letter to the Cypriot state to expedite the passage of the bills for the reform of the administration of justice" is signed by personalities and organized groups, who believe that the justice system in our country has reached its limits. "The problem of the dysfunction of Justice has been known for a long time & # 8211; It was included, for example, in the first Memorandum with the International Lenders, in international reports on the competitiveness of the Cypriot economy, etc. " , honorary ambassadors, former officials of ministries and the Central Bank, academics, businessmen, doctors, architects, accountants, economists, lawyers, business consultants, etc.
The collection of signatures was organized by Andreas Matsis (businessman), Marios Clerides (economist) and Michalis Sarris (economist, former Minister of Finance).
Call for Justice Reform
We are deeply concerned about the observed delay in the passage of Justice Reform bills.
This reform has been discussed for years. Various bills have been drafted that have been widely debated both publicly and in the Parliamentary Committee on Legal Affairs. There were many suggestions/amendments submitted by parties, MPs, the Ministry of Justice, the Pancyprian Bar Association and other stakeholders.
The discussion is now exhausted. The voting of the bills by the Plenary is not a partisan issue, not even a political one. It is national. A state where the citizen will have to wait 15-20 years for a case to be finalized cannot be called a Rule of Law or a European State. Citizens no longer trust the system and avoid access to justice.
Their vote is an obligation of the state to the citizens, especially now, when those most prominent, the Supreme Court, warn that if the Reform is not implemented soon, a complete collapse of the current system is imminent. This will have serious consequences for the citizens, for the businesses, for the economy but also for the numerous foreigners who have invested in Cyprus, considering that we have a reliable justice system. We appeal to the Parliament to proceed quickly with the passing of the relevant bills.
Signatories
Organizations
Cyprus Commercial & amp; Chamber of Industry
Federation of Employers & Industrialists
Cyprus Confederation of Workers (SEC)
Association for the Acceleration of Justice
Nicosia Friends Association /p>
Atoma
Anastasiadis Pavlos
Antoniou Michalis
Appios Giorgos
>
Aresti Giorgos
Afxentiou Loizos
Achniotis Haris Vassileiou Andreas
Georgiadou Lenia
Georgiou Andri
Dimitriadis Marios
Dimitriou Andreas
Epifaniou Fanos
Erotokritos Michalakis Zachariadis Marios
Zenios Stavros
Iliadis Marios
Theodoulou Othonas
Theodorou Pieris
Thomas Alexis
Ierodiakonou Leontios
Clerides Marios
Clerides Sofronis
Kounidou Isabella
Lefkaritis Dinos
Loizidis Konstantinos
Lord Dinos
Lord Zoi
Maroudias Nikos
Matsas Andreas
Matsis Andreas
>
Matsis Giannis
Matsis Symeon
Mavrommatis Manthos
Mavroudis Giorgos
Meletiou Agni
Meletiou Marios
Metaxas Nontas
Milidonis Andreas
Montanios Eleftherios Erik
Neophytou Renos Xenopoulos Xenios
Xydas Konstantinos
Economou Giorgos
Panagidis Panos
Partasidis Christakis
Peristianis Nikos
Pegasiou Adonis
Pogiatzi Suzana Pittas Andreas
Sarris Michalis
Skaliotis Loukis
Skouloukos Paris
Stavrinidis Zenon
Sykas C Nikos Tanou Elena
Taousianis Takis
Tillyros Panagiotis
Tirkidis Ioannis
Tsiakkis Marios
Charalambous Haris
Charalambous Andreas
Charalambous Giorgos
Chatzihambis Dimitris Akis
Christofidis Konstantinos
Christofidis Louis
< p> Nicosia 26/01/2022