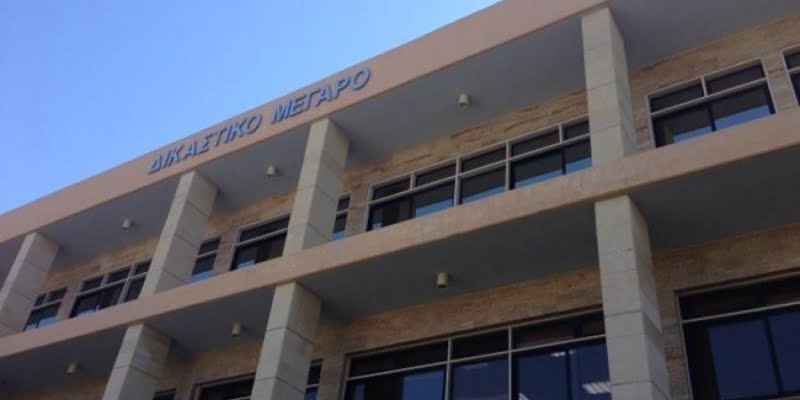 An autopsy was carried out in the Metropolis of Kiti today by the Larnaca Court, so that the judges could see the office where the crime was committed. allegation, indecent assault in 1981 against a woman who was then 16 years and 8 months old, by the former Metropolitan Chrysostomos of Kiti.
During today's hearing before the District Court of Larnaca, the main examination of the former Metropolitan of Kitios Chrysostomos was completed with his defense attorney Michalis Piki submitting photos of the layout, furnishings and entrance of his office, as well as documents related to the submission process application for a scholarship for orphans from the Diocese of Kitiou.
The cross-examination of the former Kitiou followed and the representative of the Accusing Authority asked the Court to carry out an on-site examination in the Diocese and in the office used by the former Kitiou.
p>
After all, this was also the request of the former Metropolitan of Kiti himself in his written statement that he read before the Court on October 24, i.e. to make an on-site visit to the Metropolis and to his office, in order to ascertain the Body "in person" and ascertain whether does anyone have any doubts about what I testified during my high priesthood.
It is noted that in his statement on October 24, the former Metropolitan of Kiti stated "in the most intense and categorical way that I am innocent and unjustly accused of this case».
He had also mentioned several points in the complainant's testimony, including that the sofa in his office was not crimson red, as she claimed, but beige slatted and that the living room with the specific color was placed in the area in 1990 and is there to this day.
After the autopsy in the Diocese of Kiti, the Court set Friday, November 4 as the date for a continuation of the hearing process.
Source: KYPE