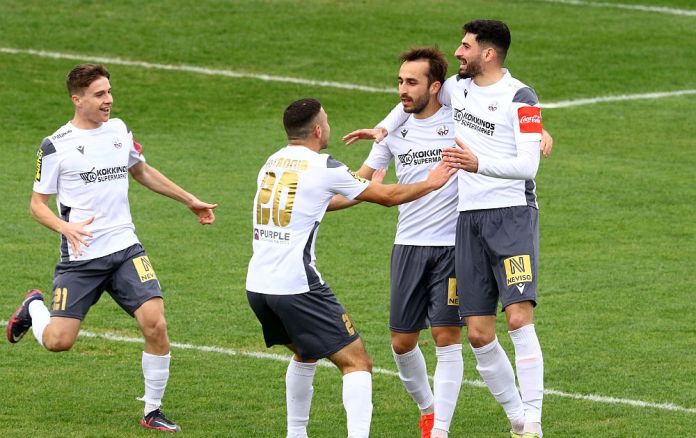 The Union did not let the evil settle, which in a postponed match against Onisilos, prevailed with 2-0 and returned to the victorious results after two consecutive "slaps".
The Crimson is now at the top of the standings, at a time when all teams now have the same number of games as the other pending game between Hermes and the Renaissance took place today.
The "wings", with Giannis Goumas on their bench for the first time, prevailed with 3-0 and climbed to 3rd place with 35 points and are equal to Nea Salamina while one step above are Akritas Chlorakas and Alki Oroklini who have pick up from 36 points.
As can be seen from the scoreboard, which is no longer pending, it is a real loss to secure the four tickets leading to the lounges, with six teams "counterattacking" just four points away from the first to the sixth.
The rating:
1. Paralimni Youth Association 38
2. Akritas Chlorakas 36
3. Alki Oroklini 36
4. Hermes Aradippou 35
—————————————————-
5. Nea Salamina 35
6. Karmiotissa Polemidion 34
7. Onisilos Sotiras 22
8. Olympias Lympion 22
9. Omonia May 29 22
10. Renaissance of Deryneia 20
11. Π.Ο. Xylotympou 20
12. Othello Athienou 20
13. Liopetri Barn 17
14. Ayia Napa 16
—————————————————-
15. ASIL Solution 15
16. Omonia Aradippou 14