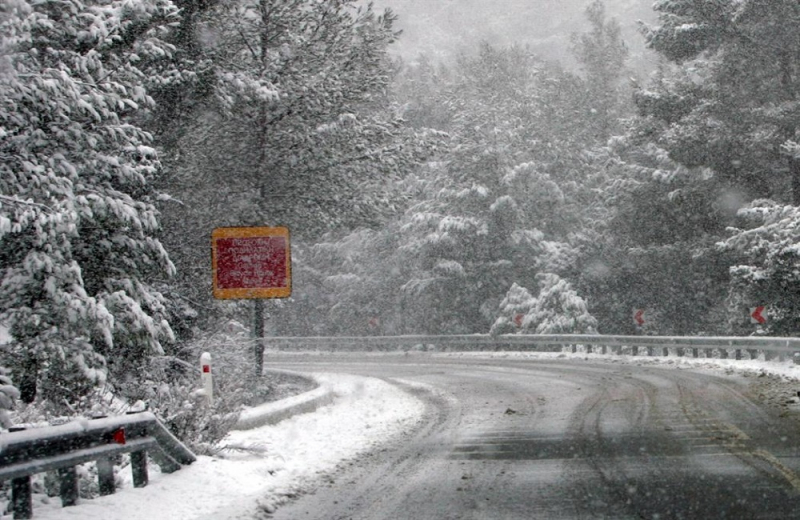 The roads leading to Troodos are closed for all vehicles, namely the roads Platron-Troodos, Karvouna-Troodos and Prodromou-Troodos, due to the snowfall, frost and dense fog that prevail in the area around 3.30 pm and make roads dangerously slippery and visibility on the road network dangerously limited.
In the area of Troodros square, there is increased traffic, while members of the Police are at various points of the main road network, to regulate traffic and provide assistance to the public.
Drivers of vehicles moving in the mountains are urged to be especially careful, to drive their vehicles at a safe, low speed, with their headlights on, to keep a safe distance from those in front and to follow the instructions of the police officers on duty.