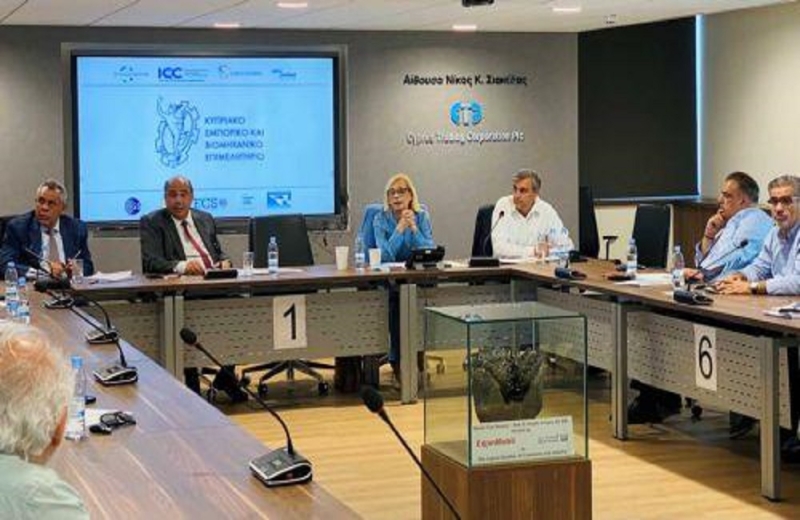 The members of the Board of Directors of the CCCI expressed their concerns about the determination of the national minimum wage on Monday to the Minister of Labor, Zeta Aimilianidou, during the meeting that took place on Monday afternoon at the offices of the Chamber in Nicosia.
This was stated in his statements after the meeting by the President of the CCCI, Christodoulos Agastiniotis, who explained that employers "are concerned about setting the minimum wage, because they believe that if it is high it will have a significant impact the work of companies ".
According to him, the Minister assured that a "fair minimum wage will be set, which will not affect the companies that are right, but will aim to deal with cases of companies that give very low wages, below the current minimum income. , or those who declare wages much lower than those who actually give ".
With the determination of the minimum wage, the purpose is, said Mr. Agastiniotis, to ensure that at least this salary will be declared, so that the respective contributions to the Social Insurance, to the GESS and elsewhere are made, so that in the future the employees have the appropriate pensions and earnings.
"We believe that the dialogue is going well", added Mr. Agastiniotis, but said that the Minister did not announce the amount of salary to the Board. of the CCCI, and wished that what was said at the meeting would be listened to, in order for the continuation of the dialogue to be smooth.
Answering a question on whether the minimum wage that will be set can be below € 900, Mr. Agastiniotis clarified that "no minimum wage will be set, below what is in force today", as well as that no maximum has been set. limit.
Answering a question about the parameters that are taken into account for determining the amount, he said that they were all presented by the Minister and there are many, including productivity, unemployment, inflation, growth. "This is a set of parameters, which are taken into account in determining the minimum wage, which are reasonable and move in the context of the study conducted by the ILO (International Labor Organization) for Cyprus," he said.
He added that the CCCI has so far received a summary of this study, while it is expected to receive from the Minister of Labor a part of the study that particularly concerns companies. "So far we have not expressed our position either regarding the ceiling or the minimum wage, because we have not seen the study in detail," explained Mr. Agastiniotis.
Finally, he stated that in the current phase of the social dialogue, the parameters of determining the amount of the minimum wage are mainly examined, while he explained that" when the state announces the national minimum wage, it will give a period of six months for its implementation. It seems that the indicators of the economy or unpredictable factors will evolve ", such as the war in Ukraine.
Source: KYPE