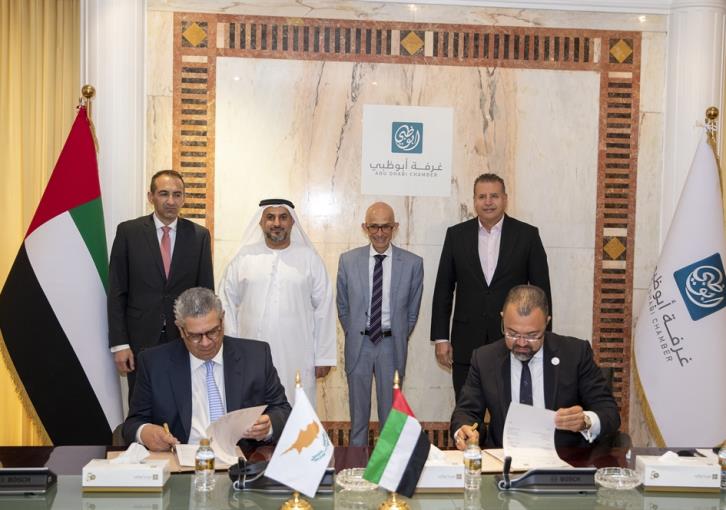 & nbsp & nbspInsider & nbsp; & nbsp;
The CCCI and the Abu Dhabi Chamber of Commerce signed the Memorandum of Understanding at an event held last Wednesday in the United Arab Emirates.
The event was part of the celebrations of the International Day of Cyprus, in the largest exhibition in the world, Expo 2020 Dubai, in the framework of which a Business and Investment Forum was held.
During the event, the comparative advantages were presented of Cyprus to important UAE business entities by the President of Invest Cyprus, Giannis Matsis, who referred to the strong growth rate of Cyprus in 2021 and the auspicious prospects for the future.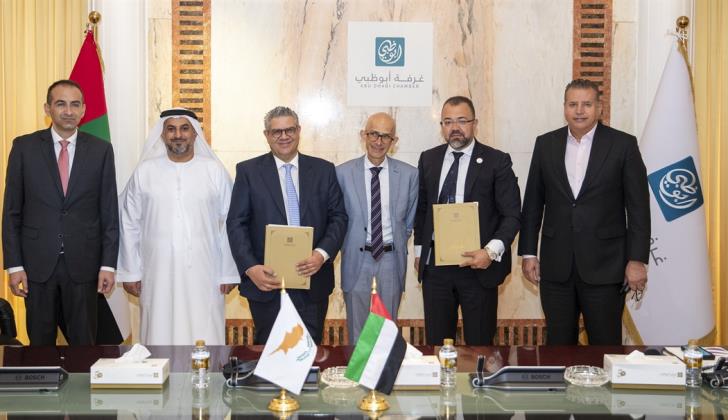 For his part, the CEO of Invest Cyprus, George Kampanellas, developed the reasons why Cyprus is an ideal investment destination and a top choice for creating a European business base.
Further information on development opportunities cooperation between the companies of Cyprus and Abu Dhabi was given to the attendees by Dinos Mitsidis, Vice President of Trade and Industry of the CCCI.
The Vice President of the Chamber of Abu Dhabi, Dr. Ali Bin Harmal Al Dhaheri, referred to the development of bilateral relations in recent years, noting that there are prospects for further economic and business synergies. & Nbsp;
The strengthening of relations between the two countries was sealed with the signing of a Memorandum of Understanding between of the two Chambers, through which concrete initiatives for bilateral cooperation will be taken.
It is expected that the memorandum will contribute decisively to the further strengthening of the economic, investment and business relations of the two countries for mutual benefit.