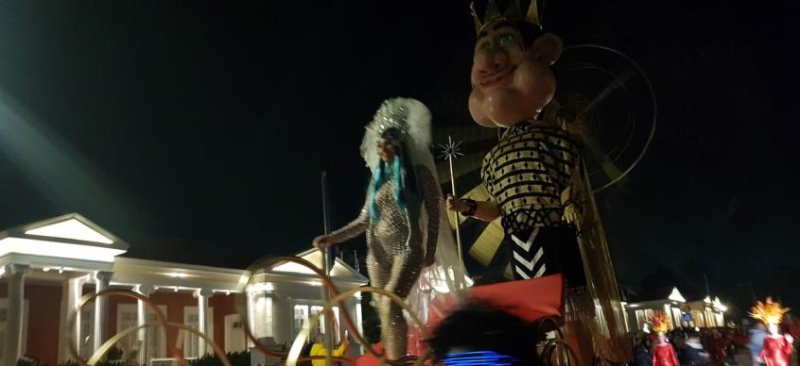 A crowd of people gathered in the late afternoon at the ceremonial entrance of the Carnival King themed "The Sun King and Princess Selini" in Paphos.
The Carnival King was born on G. Griva Avenue – Digeni and with the accompaniment of the "Danceroom Jake Athanasiades" School of Dance, the Philharmonic of the Municipality of Paphos and the Cheerleaders of the Dance Academy of Constantina Hatzieftyhiou, ended up in Kennedy Square. ​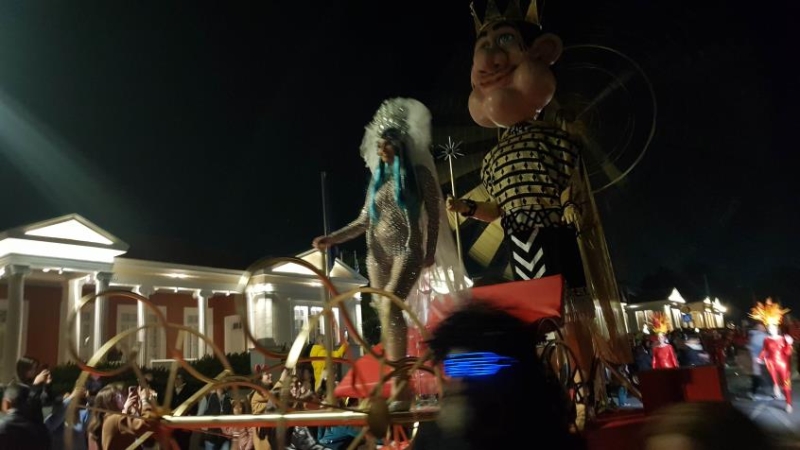 ​Young and old danced to the rhythms of Latin music wearing different disguises. At the event site, zivania, commandaria and wine were offered.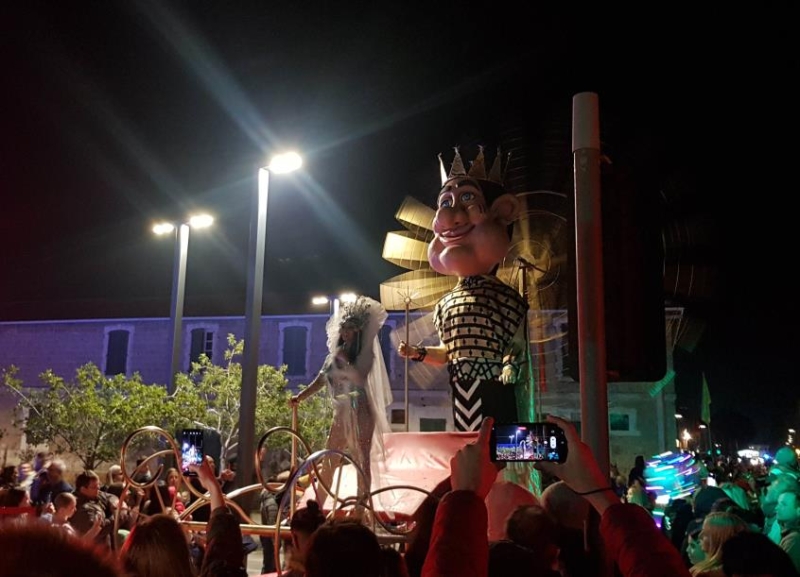 The Mayor of Paphos Phaidonas Phaidonos greeting the attendees said that with the folk festival organized by the Municipality of Paphos in the shopping center of Paphos, the entrance of the Carnival King and the great concert by Katerina Lioliou and her five-member orchestra, the beautiful ten days begins which will culminate on February 25, 2023 at G. Griva Avenue – Digeni at 3.00 pm with the big carnival parade.
In addition, the Mayor of Paphos wished everyone a good time and noted that the entrance of the King Carnival took place this year with a larger participation than previous years.
Mr. Phaidonos invited the attendees to spend time with their families and children and celebrate the ten days of the carnival. He added that before the start of the Parade, at 2.30 p.m. on Saturday, the Singers of the Paphos Music Club, under the direction of conductor Sotiris Karagiorgis, will enrich the carnival atmosphere with beautiful melodies and songs.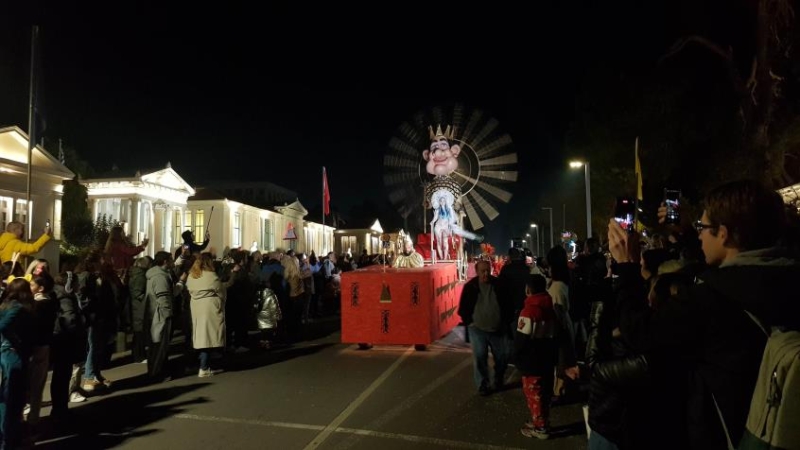 The parade will be presented by actor Petros Petrou and journalist B. J. Browne. Furthermore, the parade will be broadcast live from Kennedy Square, while after its end there will be a celebration with all the participants in the same place.
Meanwhile, the carnival events started today in the Municipalities of Pegeia and Poles Chrysochous. At 3:30, the Carnival King entered the main streets of Polis Chrysochous, according to a relevant announcement, while a carnival spree followed in the central square with dances, songs and food. The Municipality of Peyia states in its announcement that it will hold its carnival parade on the tourist avenue Kolpou ton Korallion on Sunday, February 19 at 3 pm.