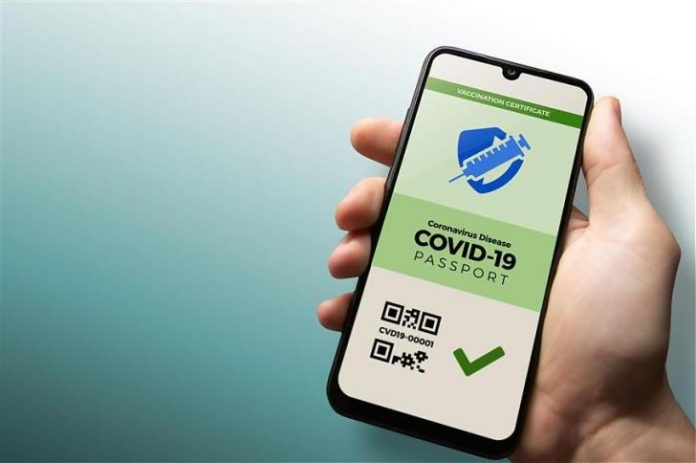 "The data is changing, the pandemic is changing phases, we can not help but change the way we manage it", the head of the Tracking Unit Valentinos Silvestros emphasizes in "F", at the same time claiming that "some measures or practices we apply must also to change. "Some things are dangerous to remain as they were decided and implemented in May or June, while now we are in October."
It is not accidental, he explained "that the protocols we follow in case management and contacts from the beginning of the pandemic until today have changed 16 times and we will definitely see changes later because the data evolves and our knowledge becomes more, and the phases of the pandemic and the behavior of the virus are different. "
Last June, "SafePass was implemented. Then the data was different. "Vaccine coverage was much lower, the Delta mutation was in its infancy, SafePass's provisions were aimed at promoting vaccination."
At the moment, "we see from the tracking that we do that 34% of the new cases, this was recorded in the last data analysis, concerned people with a vaccination history with 22% being fully vaccinated". At the same time, "we find that some citizens have only taken the first dose to be able to get SafePass and then have not completed our vaccination. It is dangerous to keep this criterion, ie only the first installment in SafePass from now on. "Some things need to change." Lately, he said, "we have had four such cases where people have told us they are not going to take the second dose because they were vaccinated just to get around and get rid of the tests."
Also, "we see some dangerous windows in the control. That is, the machines that control SafePass electronically and if someone is positive for the virus, SafePass is disabled for 14 days, they are used only targeted and in specific areas. This means that "for the general population, SafePass electronic control does not apply, so anyone who owns it can, regardless of whether it is a case or a contact, use it."
On the other hand, "we all know that those who are vaccinated, to a lesser extent but it happens, can catch and transmit the virus. That is, we see that 22% of new cases are fully vaccinated and we see a similar percentage in patients. At the same time, we observe that this percentage shows an increasing tendency. We can not do simple analyzes and say only from how many vaccinated, so many are infected with the virus and from the unvaccinated more. This is a good scientific criterion and that is why we insist on the benefits of vaccination but we can not hide behind this fact. "As a Tracking Unit, we have raised the possibility for targeted checks and vaccinated individuals for even specific areas."
The time has come, "said Mr. Sylvester," to review and prepare properly for winter. Hopefully we will not see a new serious upheaval but to achieve this we must also be properly prepared. We must not hesitate to go back in terms of the measures we implement. That is, when the percentage of people with a vaccination history among the new cases was at 5% it is not the same as now that we are at 34%. It is logical that as the vaccination coverage increases, this percentage will also increase, but from the moment we see that similar percentages are observed in the hospitals, we must prepare and take our measures ".
Tracking, he added, "is one of our main weapons in pandemic management, because in addition to the practical level, ie the detection and isolation of cases and contacts, it is also a means of recording real data and I believe that this data must be we take advantage of them to tell us something ".
The pandemic changed, "we changed too"
At the beginning of the pandemic, "there was full cooperation between our unit and the citizens. "In the first outbreaks, people who were positive gave us up to 35 contacts while we were in quarantine, except of course in some cases where we found that citizens were worried about their work." Now, "while everything is open and we move, we work, we have social life, we see that in some cases we are told only 2 or 3 contacts".
"As the pandemic has changed, so have we." Many times, said Mr. Sylvester, "we are looking for positive people and we can not find them. We ask for help from the Police, the health services and again nothing, or we try to persuade contacts and cases to be reduced ".
For example, "you ask someone why sources ride the car after you were in contact and they answer why I wanted to get some air. And you explain to him that yes you were in the car alone, but in case there was an accident or the police stopped you for a check you would put other people in danger and he replied "that's what I wanted, that's what I did". "" Because I want it that way "has no place in public health interventions".
In the workplace, "sometimes they improvise and that is dangerous. That is, they say, do a rapid test and if you are negative, come. This can be dangerous. "It has been almost two years since the onset of the pandemic on the planet, we all need to know how we should behave."
"You hear them on the phone coughing and they tell you it's not a cough"
Inevitably, in the 20 months during which the tracking process is applied, various tricks are recorded in the Unit. "Some are for you to laugh, others for you to cry and some for you to worry about."
For example, "we call people who are HIV positive. You hear them on the phone coughing and they tell you it is not a cough, I have no symptoms. This worries you, but it is also dangerous because it means that the citizens let the symptoms become more serious and then they are admitted to the hospitals late with all that this entails for them ".
"At the same time, however, we have incidents that have a rather comically tragic development. There was a case of a tourist whom we searched for two days and did not find. "Eventually the Police discovered her and all she had to tell us was that we should pay her the fine because she would defame Cyprus as a tourist destination via the internet."
Philenews