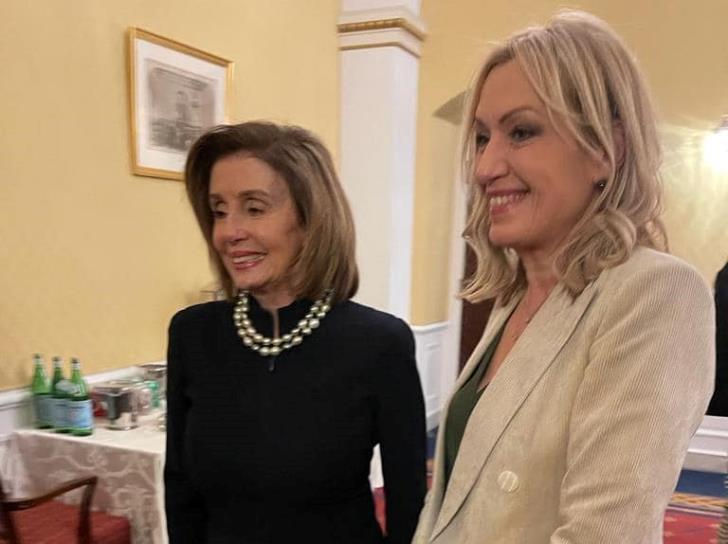 & nbsp & nbspNικολέττα Κουρούσιη & nbsp; & nbsp;
At a time when in Nicosia, the efforts of the opposition parties for cooperation in the presidential elections are at a standstill, with the name of Irini Charalambidou falling even unofficially on the table by Ecologists, AKEL MP Irini Charalambidou herself is in the USA. liaising and "building" a presidential profile. contacts at UN headquarters.
A statement from Parliament said that the delegation met Monday at the UN Headquarters in New York with UN Assistant Secretary-General for Political and Peace Affairs Rosemary DiCarlo and Director of the Office of the President of the 76th UN General Assembly. p>
Ms. Charalambidou thanked for the constructive role that both UNFICYP and the UN Secretary-General's mission of good services in Cyprus play in the efforts to resolve the Cyprus problem. He also condemned Turkey's illegal actions in the Famagusta enclave in violation of UN Security Council resolutions.
The meetings discussed the humanitarian consequences of the war in Ukraine and the UN's efforts to open safe humanitarian corridors that would allow the evacuation of civilians and the relief of those remaining inside the war zones. Ms. Charalambidou noted that Cyprus also contributes to the efforts to mitigate the humanitarian consequences of the conflict, noting the sending of humanitarian aid from the Republic of Cyprus to Ukraine and the hosting of Ukrainian refugees in Cyprus.
Besides, Ms. Charalambidou and also the Vice President of the OSCE, French Senator Pascal Allizard, had a meeting with the Permanent Representative of France to the UN Nicolas De Riviere, to whom he thanked Mr. Riviere for his catalytic contribution to the adoption of the July 2021 during the French Presidency of the UN Security Council. & Nbsp;
Turkey's role in the Mediterranean and denounced its refusal to implement the Cyprus Agreement on signed with the European Union.