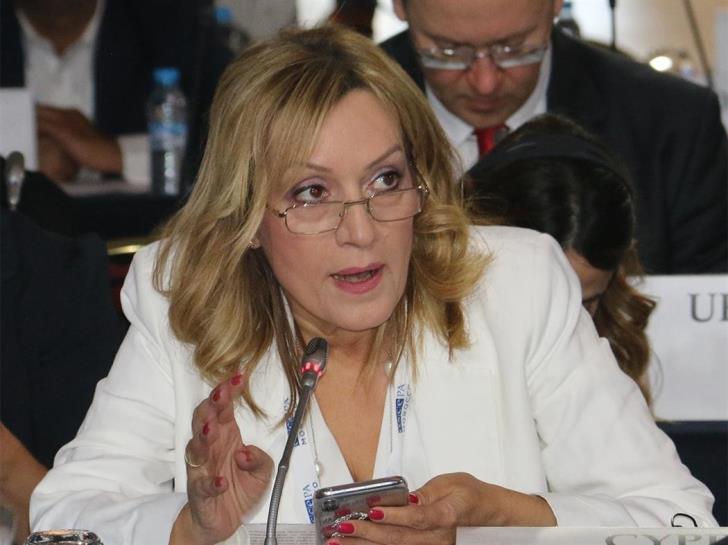 philenews
AKEL MP Irini Charalambidou was accused of misleading the Parliament's tax officer about the VAT reduction.
The announcement as it is:
In meetings of the Parliamentary Audit Committee dated 8/10/2020 and 15/4/2021 we focused on the use of the low VAT rate (5%) in the framework of the Investment Program for the Golden Passports.
I am sorry to note that despite the relevant remarks of the Audit Office that there was an abuse of a social measure which in no case should have been offered to multimillionaire investors resulting in a waste of public money, the then tax collector was misleading the parliament.
According to what was submitted to the Audit Committee, this practice constituted a violation of a European Directive which allowed such regulations only in the context of social policy.
The then Tax Commissioner before the Commission was misleading by assuring that allegedly in communication with the European Union it was confirmed that there was no problem.
The broken ones will be paid by the Cypriot taxpayer.
I expect an immediate investigation of the matter and the search for responsibilities from those who not only illegally but also misled the Parliament.
I had sent a letter to the Minister of Finance after the meetings. Attached is the relevant answer of the Minister.
July 19, 2021
To the Minister of Finance
Mr. Konstantinos Petridis
Honest Mr. Minister,
During the meeting of the Parliamentary Audit Committee, dated 15/04/21, the issue of the reduced (5%) VAT rate for the purchase of real estate within the investment program was repeatedly raised with the Tax Officer, with the question whether it is final. accepted by the EU and whether all the data have been entered in the EU. The Audit Office, in the same session, presented data that show that missing data were given to the EU.
The Tax Officer assured the committee that there is no problem with the correspondence with the EU and the EU does not consider that the measure of the reduced VAT rate is incorrectly applied
Following the latest developments, the question arises whether the truth was told by the Tax Officer before the committee
Therefore, we would ask you to send us, as part of the parliamentary scrutiny, the correspondence of the Department of Taxation with the EU, in order to reveal the real position of the EU on the issue but also how the whole matter was handled by the competent department.