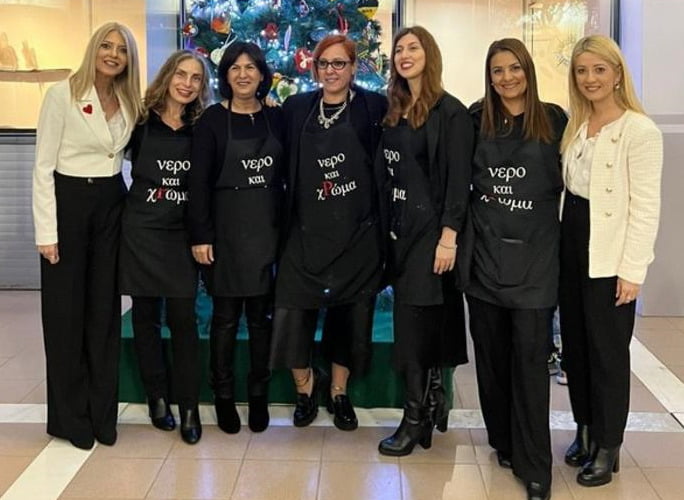 Charity event at the Parliament for the 'Theotokos Foundation Americos Argyriou – What the President of the Parliament said
Download the CYPRUS TIMES APP! HERE for Android and HERE for iOS
In order to support the ALMA Child Skills Development Center of the "Theotokos" Americos Argyriou Foundation, the House of Representatives held a charity event on Thursday evening with the theme "make a heart ALMA & #8211; water and colour", in the context of which the Christmas tree of the Parliament was illuminated.
In a statement it is stated that welcoming the event, the President of the Parliament Annita Dimitriou praised the importance of love and giving to fellow human beings.< /p>
"With the offer, the limits of our existence are expanded and we become better people", pointed out the President of the Parliament. At the same time, he expressed the state's undivided support for the valuable work carried out by the ALMA Child Skills Development Center, congratulating those who work tirelessly at the Center.
Alekos Orundiotis, president of the Foundation, also addressed the event. Mother of God" Americos Argyriou, expressing his warm thanks to the Speaker of the Parliament for placing the charity event under her auspices.