Signs of optimism from August data – "Thorn" the real estate sector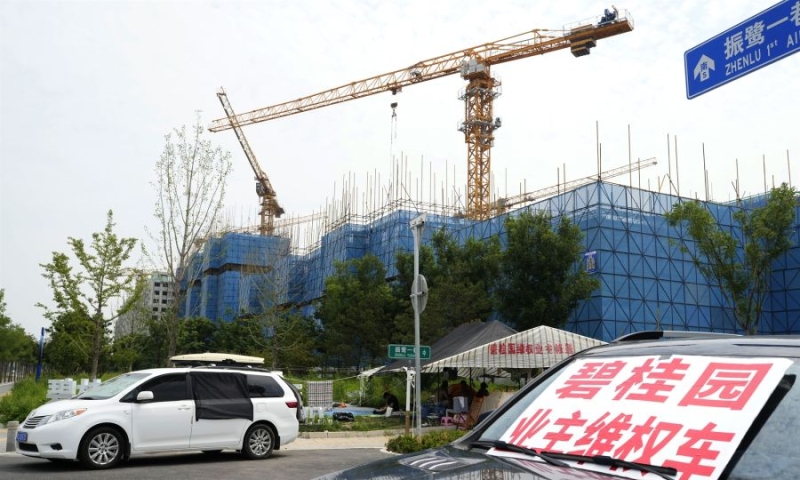 New data on Chinese economic activity gave rise to moderate optimism, following stimulus measures announced by Beijing to bolster the world's second-largest economy. Retail sales and industrial production beat forecasts, despite house prices continuing to slide against the backdrop of the ongoing housing crisis. China's policymakers face a huge challenge in trying to revive growth, due to a persistent crisis in the key real estate sector and weak global demand for Chinese manufactured goods. Industrial production rose 4.5% year-on-year in August, beating forecasts for 3.9% and accelerating from 3.7% in July, while retail sales, a spending gauge that has remained consistently weak, touched 4. 6%. The new data, however, underscored ongoing challenges in the property sector, where new home prices in major cities fell lower after a period of heightened investor concern about the fallout from the bankruptcies of industry giants.
China's economy has struggled to recover from three years of strict anti-pandemic measures that began earlier this year, as a slowdown in the property sector, a collapse in trade and weak consumer demand hit investor confidence. Other figures that emerged underscored the challenge Beijing faces in meeting its annual growth target of 5 percent, the lowest point in decades. Investment in fixed assets fell 3.2% in the first eight months of the year, compared with 3.4% at the end of July, while new home prices in 70 major cities fell 0.3% month-on-month. Property investment fell 8.8% in the January-August period.
Industrial production rose 4.5% year-on-year last month, beating forecasts for 3.9%.
Policymakers have unveiled a raft of stimulus measures in recent weeks to boost growth and support the property market and the currency. For the second time this year, China has reduced the amount of cash banks are required to hold in reserves as it tries to shore up its weak economic recovery by boosting liquidity. The People's Bank of China announced a reduction in the minimum reserve ratio for all banks (except those following a 5% ratio) by 25 basis points to 7.4% effective September 15, effectively adding liquidity to the financial system. The decline in the index sent a message "that there is a sense of urgency to stimulate growth," said Zhiwei Zhang, chief economist at Pinpoint Asset Management, adding that he expected further moves in the coming months.
China's major cities in recent weeks have also begun to lift restrictions on house prices, including lowering minimum mortgage interest rates and down payments, aimed at tackling a two-year real estate crisis that has weighed on construction activity and local government finances. . The once-mighty real estate sector continues to be a drag on the $18 trillion economy, with the Country Garden behemoth the latest to falter due to a liquidity squeeze. The cloud over Country Garden, China's biggest private developer by sales until recently, which came close to bankruptcy this summer, has raised concerns about contagion from the property market to the broader economy and financial system. Real estate investment and development firm Sino-Ocean is the industry's latest "weak link" as it has "frozen" repayments on all its offshore loans "in response to growing liquidity pressures". "Despite signs of stabilization in manufacturing and investment, the deterioration in property investment will continue to weigh on economic growth," summarizes Gary Nag, senior economist at Natixis Asia Pacific. Analysts agree that more fiscal and monetary policy measures are needed as, in addition to the troubled real estate sector, high youth unemployment, uncertainty about household consumption and rising Sino-US tensions over trade, technology and geopolitics have raised the bar for sustainable economic recovery in the near future.
Financial Times, Reuters