The global market share of Chinese companies in overseas car sales will reach 30% in 2030, up from 16% in 2022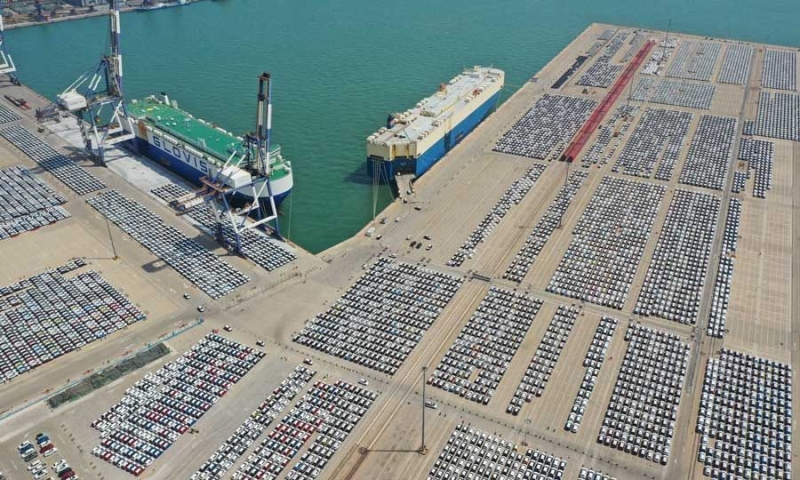 By the end of July, 2.8 million vehicles had been exported from China. [REUTERS]
China is expected to become the world's biggest car exporter this year, ending years of dominance by Europeans, Japanese and South Koreans, but a jump that is based on deep structural problems that threaten to shake the global auto market. Government subsidies have boosted China's competitiveness in the industry and led to overcapacity, but also a stark mismatch between production and domestic demand caused in part by industry executives wrongly predicting three key trends: the decline in sales of cars with internal combustion engines, the explosion in popularity of electric vehicles and the declining need for privately owned vehicles as carpooling grows among an increasingly urbanized Chinese population.
The result was "massive overcapacity in the number of vehicles being produced in the country's factories," explains Bill Rush, former head of Chrysler in China and founder of consultancy Automobility. "We have a surplus of 25 million units," he adds. Domestic manufacturers, including BYD, one of China's largest electric vehicle companies, are now outselling foreign automakers and targeting overseas markets for growth.
Sales in China peaked in 2017 amid a shrinking middle class and broader economic weakness, but China's annual vehicle exports, which surpassed those of South Korea in 2021 and Germany in 2022, are now on track to surpass Japan's exports this year, according to Moody's data. The overcapacity problem is affecting both local companies such as Chery, SAIC, BYD, Geely and Changan, as well as a growing number of foreign conglomerates such as Tesla, Ford, Nissan and Hyundai reorienting their Chinese factories to export markets, analysts say. By the end of July, 2.8 million vehicles had been exported from China, including 1.8 million gasoline-powered vehicles, up 74 percent from a year earlier, as more domestic consumers opt for electric and used cars.< /p>
Analysts expect China to maintain its lead for years. According to forecasts by consulting firm AlixPartners, overseas sales of cars produced by Chinese companies will reach 9 million by the end of the decade, pushing their global market share to 30% in 2030, from 16% in 2022. Exports Chinese car exports are mostly to targeted growth markets in Europe and Asia, with sanctions-hit Russia a top destination this year.
The export wave is expected to intensify as Chinese electric cars gain traction Europe. Tesla already exports electric cars, from its Shanghai facility, to Europe and about 1/5 of all electric vehicles sold in Europe are made in China. But analysts have warned that companies exporting from China must contend with worsening geopolitical tensions, as well as rising protectionism and consumer nationalism. "How long will the rest of the world tolerate massive imports from China and pressure on Chinese companies to move production overseas?" asks Christopher Richter, auto analyst at CLSA.