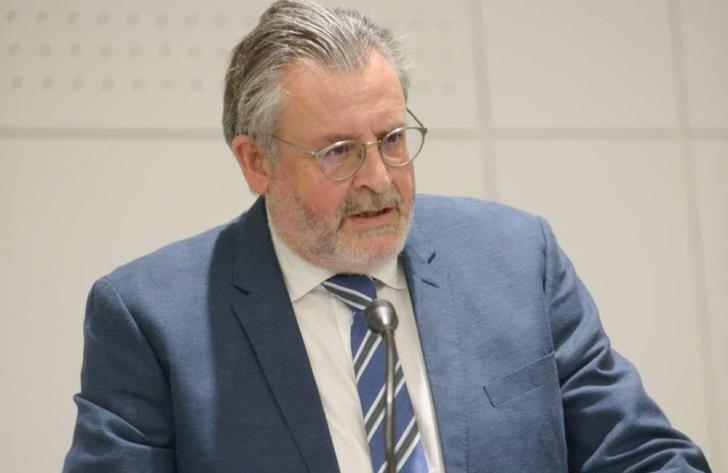 & nbsp & nbspآντρια Δημητρίου & nbsp ; & nbsp;
"Availability is not a measure of punishment", says the President of the Bar Association, Christos Clerides, pointing out that availability is required in order for the criminal investigation to be conducted unaffected and independently.
Speaking to philenews and commenting on the decision of the Minister of Justice, Stefis Drakou, to give time to the accused senior police officer, in order to take a position on the serious complaints of the Director of the Central Prison, Anna Aristotelous, Mr. Clerides stated that Minister because that is exactly what is provided by the regulations before someone is made available. He notes, however, that in this case, the time given (until Wednesday) may be a little longer than it should be, since, as he emphasizes, the Minister could tell him "until the afternoon we want your views".
Furthermore, Mr. Clerides stated that it is not right for someone who is under investigation for serious crimes to continue to perform his duties until nothing happens until the report is issued. & nbsp;
< p> READ ALSO: & nbsp;
Aristotle's Case: Questions about the legal aspect "The PTA only knew about the problem of cooperation between the Prisons and the Police" Deadline until Wednesday for the placement of the officer
At the same time, Mr. Clerides stated that in the eyes of the people, the high-ranking police officer is guilty and therefore he should be made available to be punished, something he characterized as wrong. "He is considered to be secretly innocent. This says the presumption of innocence ", Mr. Clerides explained, emphasizing that even if he is found guilty, his availability is not imposed with the aim of punishing him. , Mr. Clerides said that we should wait for the conclusion of the independent criminal investigator, Achilleas Emilianidis and accordingly to make any decisions. "I am not one of those who believe that there is a presumption of condemnation and guilt," he said. that it is not excluded that in the future the senior officer will be acquitted of the charges for technical reasons. On this, Mr. Clerides explained that the court may not accept the testimony of the messages exchanged between the officer and the prisoner, without this meaning that he is innocent or guilty. "For technical reasons, many times someone is acquitted. This is within the rights of the accused or the suspect ", he concluded. & Nbsp;